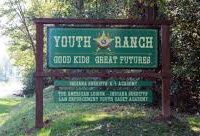 INDIANAPOLIS (July 27, 2021) – Throughout the COVID-19 pandemic, Marian University has been blessed with visionary leadership and generous support to continue building, upgrading and refurnishing its student dormitories across campus – which has volunteers and visitors at the Indiana Sheriffs' Youth Ranch sleeping a little easier.
"Marian University—Central Indiana's premier Catholic four-year institution—earlier this month gifted 67 gently used beds and 67 nightstands for our new 62-acre not-for-profit youth training retreat under development for future law enforcement officers, at-risk kids, young witnesses and victims of crime statewide," said former Marion County Sheriff John Layton, ISYR's founder and board president. "Marian University's donation couldn't come at a better time, as we are restarting post-COVID construction on our Youth Cabins for teens' overnights, weekend retreats and weeklong leadership camps."
Layton said the $46,000 in-kind donation resulted from casual conversations about Marian University's desire to pass along the beds and dressers to another good cause.
"We were delighted to learn the furniture could find a meaningful second life assisting sheriffs and deputies in mentoring aspiring first responders, bonding with those less fortunate and comforting teens after traumatic life experiences," said Crystal Clark, custodial operations manager.
Clark's father, retired IMPD Sgt. Alan Driver, volunteers at the Youth Ranch and knows of ISYR's steady progress and needs. Driver often connects the sheriffs' and deputies' nonprofit project with cash contributors and in-kind donors, but he is best known for teaching Youth Ranchers about drone use, safe ATV riding, catch-and-release fishing and shooting archery.
"While at the Youth Ranch, students can also learn important life lessons about personal safety, first aid, cybercrimes, bullying and substance abuse," Layton said.
Clark County Sheriff Jamey Noel, ISYR's vice president, also helped on the project. "Sheriff Noel's volunteers and moving truck showed up early and didn't leave until our moving mission was complete," Layton said.
Layton and Noel are volunteer Youth Ranch board members along with Allen County Sheriff David Gladieux, Bartholomew County Matt Myers, Boone County Sheriff Mike Nielsen, Cass County Sheriff Ed Schroder, Clay County Sheriff Paul Harden, Grant County Sheriff Reggie Nevels, La Porte County Sheriff John Boyd, Putnam County Sheriff Paul Harden, Ripley County Sheriff Jeff Cumberworth, Vigo County Sheriff John Plasse and Southern Indiana auto dealer John Jones.
To donate tax-deductible goods, services or funding, Layton encouraged calling the Youth Ranch at 317-460-4242, emailing ScottMinier@yahoo.com or writing to ISYR, 5325 N. State Road 59, Brazil, IN 47834.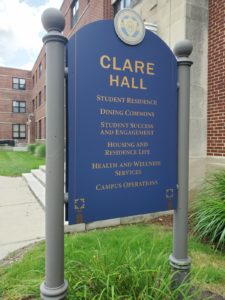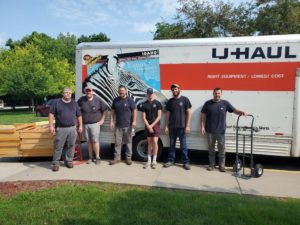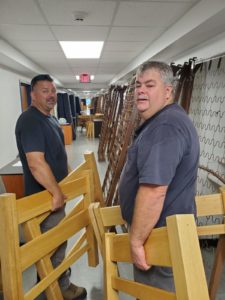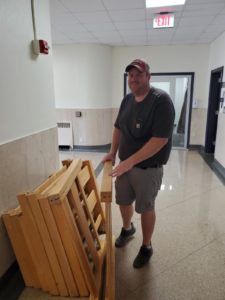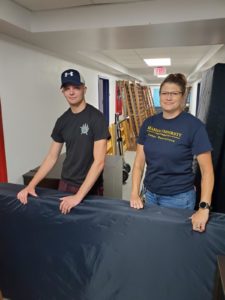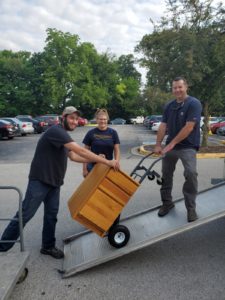 Tags: