Mrs. Labhart's 8th and 9th period, Greencastle Middle School business classes, have been participating in the Indiana Council for Economic Education's program $mart Indiana stock market simulator activity during the past ten weeks. This program was an excellent example of a 4-H activity in school enrichment to build life skills in youth.
On March 5th, students were given a virtual account of $100,000 where they could begin to make stock trades if they chose to do so. While mutual funds and bonds were not available for purchase, these types of funds were also discussed. During the ten-week period the class monitored Tesla (TSLA) by discussing it each week. About halfway through the program, the rankings and potential returns of the top 10 or more students between the two periods was shared between the classes and the top student portfolios analyzed to discuss their successes.
Students were able to observe a variety of conditions during the ten weeks as markets did hit all time highs prior to a modest sell off that occurred during the past week. At one point three weeks ago, the top three students were all above 10 percent returns while only one student was in a losing portfolio position. At the last session, there were 14 students with losing positions though only two were at serious losing of positions at or approaching double digit losses. The downturn of the past week gave the students the reality that conditions can move toward the negative side and provided the opportunity for discussion about improving cost basis through dollar cost averaging.
Students learned about ticker symbols, risk management, diversification, dividends, capital gains, sectors, and the grid of capitalization with value to growth focuses. Many do not understand that placing funds in an account that pays an interest rate of 0.05% when inflation runs 3 percent per year results in a loss of buying power of 2.95% each year. The goal of the program is to help students learn to save and to grow savings wisely through being successful investors. Too many are scared of investments due to lack of knowledge. This program gives students knowledge through hands on skill development to become more powerful investors. Future goals include developing a youth investment club that would actually manage real fund dollars.
The top three students in both the 8th and 9th period business classes at Greencastle Middle School received a $5 Scoops Ice Cream gift card. Placing first through third in period eight were Kyra Bandy, Ashlynn Pearson, and Taygan McRoberts while first through third in period nine were Brayden Monroe, Cameron Pingleton, and Benjamin Lamon.
Visit our homepage at www.extension.purdue.edu/putnam or you can contact the local office by calling 765.653.8411 for more information regarding this week's column topic or to RSVP for upcoming events. Office hours are Monday thru Friday from 8:00am-12:00pm and 1:00pm-4:00pm. Evening and lunch appointments are available, upon request. It is always best to call first to assure items are ready when you arrive and to RSVP for programs. While many publications are free, some do have a fee. All times listed are Eastern Time. Purdue University is an equal access/equal opportunity/affirmative action institution.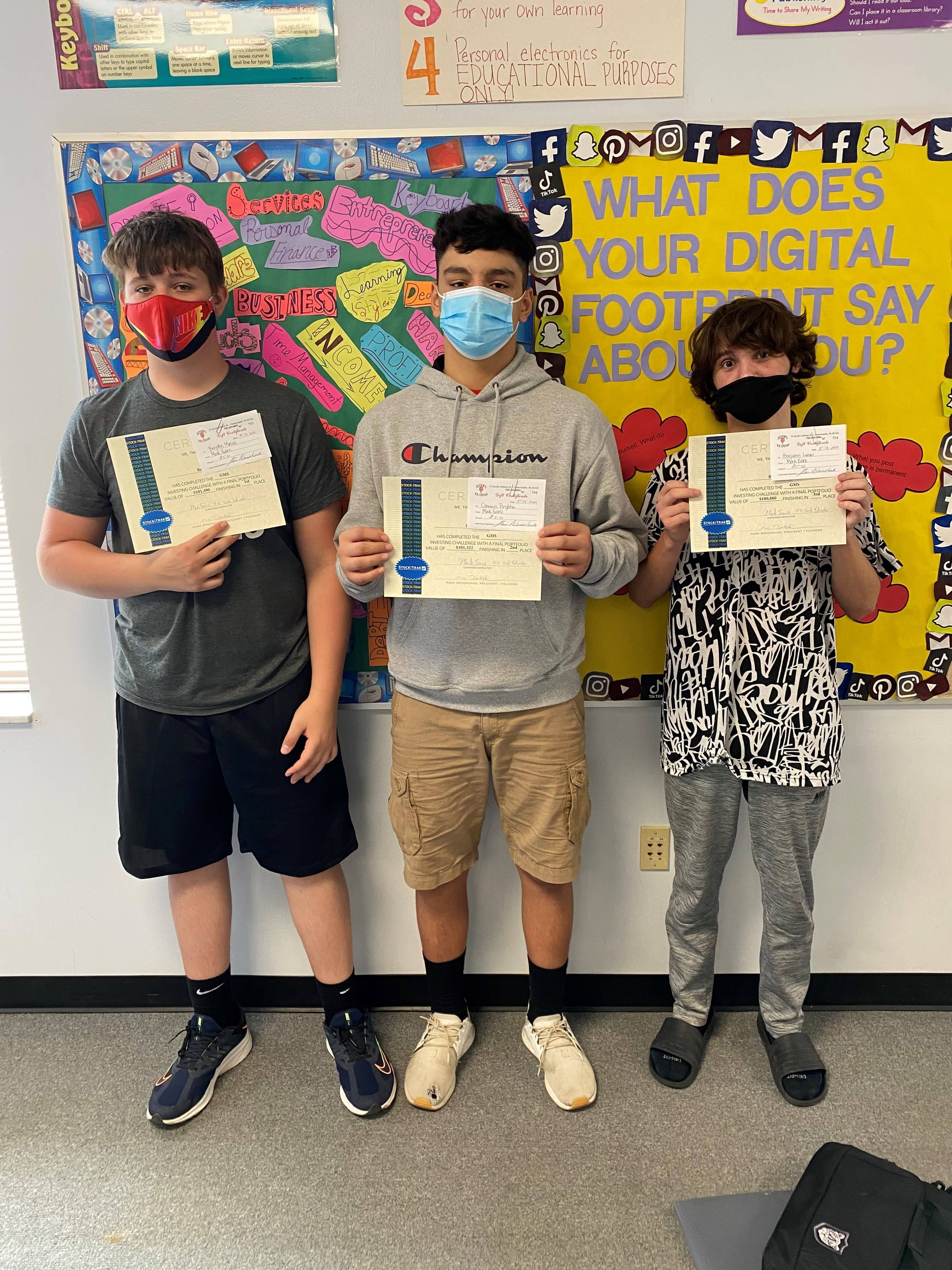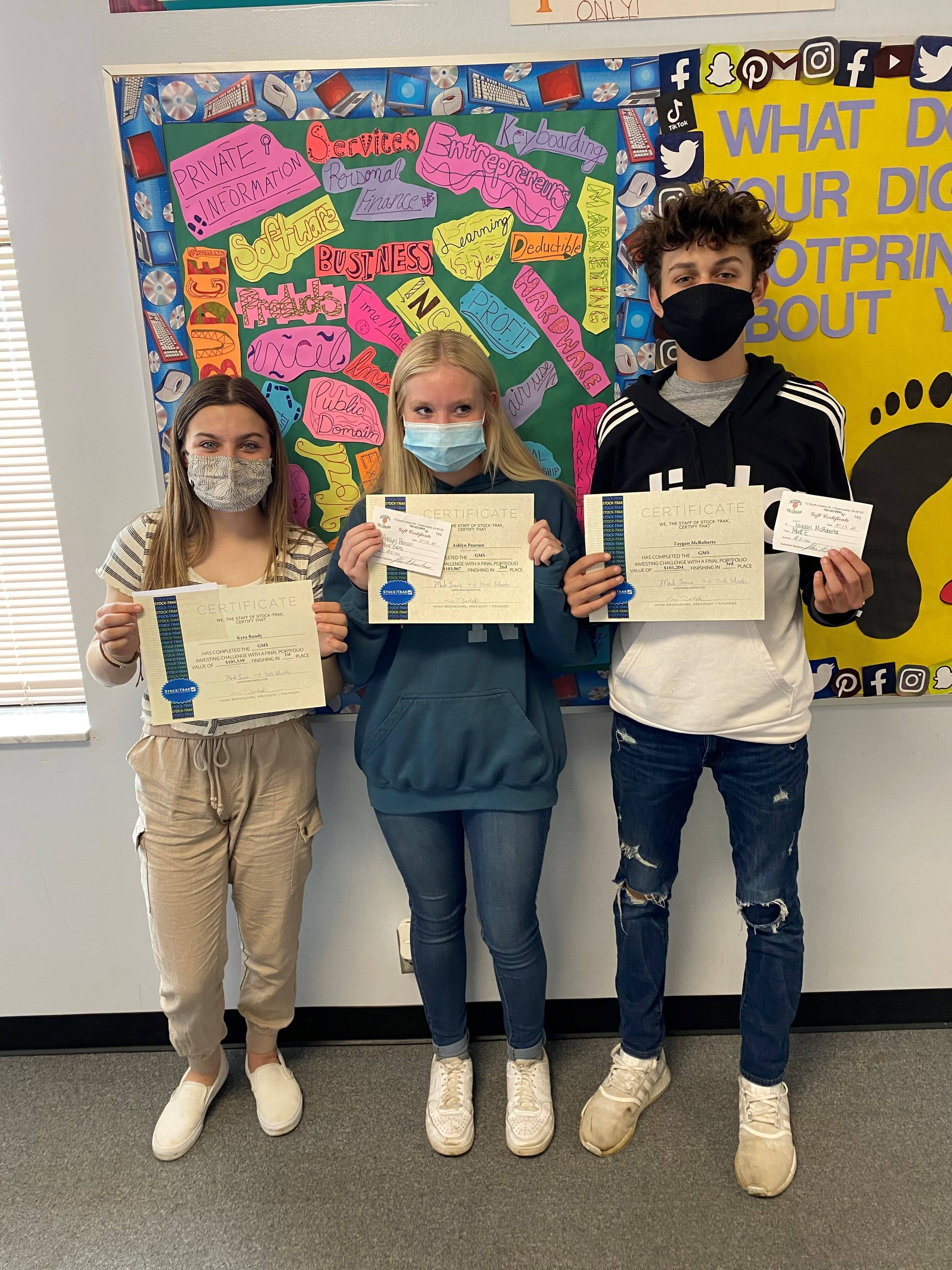 Upcoming events

May 17 – Beware! Toxic Plants Are Out, Virtual on Zoom at 12 pm, register
at https://tinyurl.com/WIAWebinars21

May 18 – Walking Group, 9am, Big Walnut Sports Park

May 24 – ServSafe Food Managers online exam, 9am, register at
https://purdue.edu/servsafe/workshops

May 25 – Walking Group, 9am, Big Walnut Sports Park

May 31 – Extension Office closed in observance of Memorial Day

June 2 – Cake Decorating 4-H Workshop, Fairgrounds, Harris Hall, 5-6:30 pm

June 3 – Electricity 4-H Workshop (see 4honline email forthcoming for details)

June 3 – Crochet 4-H Workshop, Extension Office, 6-7 pm

June 7 – Dairy: Good for the Gut! Remember Food Safety! Virtual on Zoom at 12 pm,
register at https://tinyurl.com/WIAWebinars21

June 8 – Knitting 4-H Workshop, Extension Office, 6-7 pm

Tags: