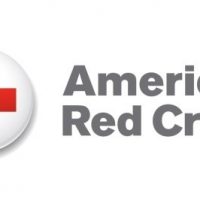 INDIANAPOLIS – Today [April 21, 2021], the Indiana Region of the American Red Cross presented American Red Cross Lifesaving Awards to three Hoosiers for their remarkable actions in the face of emergencies. These prestigious awards, bestowed since 1911, are reserved for those who either put their Red Cross training to use or model Red Cross values in saving a life.
There are three types of Red Cross lifesaving awards: The Certificate of Merit; The Lifesaving Award for Professional Responders and Healthcare Professionals (which honors those who use Red Cross skills and knowledge as part of their professional responsibilities); and The Certificate of Extraordinary Personal Action (awarded to individuals who may not have formal Red Cross training, but nonetheless exemplify the values of the Red Cross and undertake to save a life).
The recent honorees—Alexandria (Alex) Witchey; Officer Brandon Shipley; and Sara Cooper—received their awards during a virtual ceremony. Their stories are below:
Alex Witchey – In June of 2020, Alex (who was 13 at the time) noted that her father Alan was acting strangely. Alex decided he should lay down and after giving him some water and assessing him, called 911—despite Alan's many protests. When the ambulance arrived, Alan tried to send them away, until Alex begged him to go with them. Her words convinced him to finally get into the ambulance. Upon arrival at the hospital, it was clear he was having a stroke. He received a treatment called recombinant tissue plasminogen activator (tPA), which a patient can only get in the first four hours of a stroke, so it is critical to get to the hospital fast. Alan, who responded effectively to the treatment, told his neurologist about his daughter and her persistence in getting him to the hospital. His neurologist said, "Your daughter saved your life. You should listen to her more." Alex received the Certificate of Extraordinary Personal Action. Alex's dad, who is CEO of the Damien Center, Indiana's oldest and largest AIDS service organization, attended the ceremony, along with other CEOs and executive directors of many nonprofits in the community.
Brandon Shipley, Beech Grove Police Officer – In June of 2020, K9 Officer Brandon Shipley responded to a call about a person down at an apartment complex, and upon arrival, he found a man unresponsive from an apparent overdose. Officer Shipley performed an assessment and administered Narcan. The man responded and was transported to the hospital. The following day, Officer Shipley, responded to a call in another residential area, where he found a woman unconscious in the front yard. He performed an assessment and administered Narcan. The woman responded and was transported to the hospital. Both individuals made a recovery. For his outstanding response to these emergencies, Officer Shipley received the Certificate of Extraordinary Personal Action.
Sara Cooper – In October of 2020, Sara Cooper was providing care to three individuals who have disabilities in a shared group setting. One individual took food from another's plate and left everyone's sight. Sara heard him breathing oddly in the next room. She recognized the signs of choking and activated the Emergency Action Plan, notifying 911. The individual was distressed. She began abdominal thrusts and successfully dislodging the food in his throat. EMS arrived on scene and resumed care. Sara received the Lifesaving Award for Professional Responders, one of the highest awards given by the American Red Cross to an individual (or team of individuals) who saves or sustains a life by using skills and knowledge learned in a Red Cross Training Services course. This action exemplifies the highest degree of concern of one human being for another who is in distress.
"We are proud to honor these individuals for their heroic actions and we hope that these stories will inspire others to learn these lifesaving skills," said Chad Priest, CEO of the Indiana Region of the American Red Cross. "We need more people in the community who are trained and ready to act. This is an invitation for others to become certified and help us keep the community safe."

Take a Class

Take a first aid and CPR course to learn what to do in case emergency help is delayed. A variety of online, blended (online and in-person skills session) and classroom courses are also available. To learn more and get started, visit redcross.org/takeaclass.

Nominate Someone

Go to LifesavingAwards.org to nominate an individual or group of individuals who have used the skills and knowledge learned in an American Red Cross Training Services course to help save or sustain a life.

About the Indiana Region of the American Red Cross: The Indiana Region serves 104 counties across Indiana, Ohio, Kentucky, and Illinois through its six chapter areas: Central, Northeast, Northwest, Southeast, Southwest, and Greater Indianapolis (Regional Headquarters). For more information on the Indiana Region: www.redcross.org/indiana. Follow the Indiana Region on Twitter at: @INRedCross, on Instagram at: @indianaredcross or www.facebook.com/INRedCross.

About the American Red Cross: The American Red Cross shelters, feeds and provides emotional support to victims of disasters; supplies about 40 percent of the nation's blood; teaches skills that save lives; provides international humanitarian aid; and supports military members and their families. The Red Cross is a not-for-profit organization that depends on volunteers and the generosity of the American public to perform its mission. For more information, please visit redcross.org or cruzrojaamericana.org, or visit us on Twitter at @RedCross.

###

Tags: