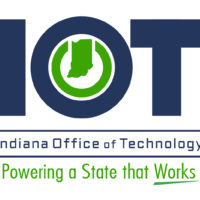 WASHINGTON – Officials representing the National Governors Association (NGA) recently announced the selection of Indiana as one of five states to develop policies to advance their whole-of-state cybersecurity postures, the latest in a series of collaborations between NGA and states on cybersecurity.
The NGA Center for Best Practices selected the five states for its 2021 Policy Academy to Advance Whole-of-State Cybersecurity, the most recent in NGA's ongoing efforts since 2016 to help states and territories develop, refine, and share best practices in cybersecurity governance, workforce development, critical infrastructure security, and local engagement and partnership.
"Cybersecurity is essential to the future stability and economic success of our nation, Hoosiers, and Hoosier businesses. Supporting local government is the foundation upon which our state's critical infrastructure is built and must be protected," said Tracy Barnes, Chief Information Officer for the state of Indiana.
Chetrice Mosley-Romero, cybersecurity program director for the state of Indiana added, "Indiana's selection as one of five states chosen to participate in the National Governor's Association 2021 Policy Academy to Advance Whole-of-State Cybersecurity provides the opportunity to build on the significant progress that's been achieved through the work completed by the Indiana Executive Council on Cybersecurity (IECC). It is a framework that began with the contributions of more than 250 leaders from across the state and continues to move forward, further strengthening the posture of our cyber readiness.
There is still much to do, and the support of our fellow states through such efforts as the NGA Policy Academy is vital. By working together, we can establish long-term, protection strategies, along with the added knowledge and infrastructure to safeguard against such threats."
Representatives of the five states will convene in-state workshops to create action plans for strengthening state cybersecurity; participate in regularly scheduled convenings with NGA staff on their progress and plans; and build relationships with and learn from peers in other states facing similar challenges.
In the new policy academy, which is expected to conclude in January 2022, NGA will work with five states on the following focus areas:
Indiana: state-local partnerships in cybersecurity
Kansas: cyber governance
Missouri: cyber governance
Montana: cybersecurity workforce development
Washington: state-local government partnerships in cybersecurity
Cybersecurity remains a constant concern for Governors and other elected officials, policymakers, business leaders and citizens. Criminals and foreign adversaries continue to exploit software vulnerabilities and human error to steal confidential data, disrupt critical services, and endanger the public welfare. The NGA Center created the Resource Center for State Cybersecurity in 2012, currently co-chaired by Louisiana Governor John Bel Edwards and Arkansas Governor Asa Hutchinson, to help Governors confront these threats and promote a mature cyber risk posture in their states.

This is the second time that the State of Indiana has won the distinction of being selected with the NGA. In 2018, Indiana was selected for another the NGA's Cybersecurity Academy were the state worked with national and leaders across the nation to assist in developing a one-of-its-kind Emergency Manager Cybersecurity and held forums on how the state can further develop workforce development initiatives. Both the workforce development report and the toolkit for emergency managers can be found at www.in.gov/cybersecurity.

Tags: