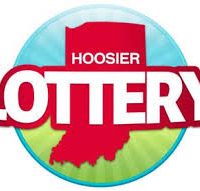 INDIANAPOLIS (April 4, 2021) — National Financial Literacy Month first began in April 2004 to highlight the importance of understanding financial decision making and teach Americans how to create and maintain good financial habits. This year the impact from the Coronavirus brings even more challenges to many individuals and families.
The Hoosier Lottery, recipient of the highest level of certification by the World Lottery Association for the promotion of responsible gaming and programming, is again participating in National Financial Literacy Month awareness efforts to emphasize positive play. April continues a three-month advocacy effort for Hoosier Lottery, which includes Problem Gambling Awareness Month in March, Financial Literacy in April, and Beneficiary Appreciation Month in May.
The Hoosier Lottery continues to offer a free financial literacy course and is launching a Track Your Play Calculator. Additional ongoing efforts include a Positive Play Quiz, promotion of responsible gaming through all product offerings, and the creation of a Responsible Gaming Committee in collaboration with Indiana gaming industry leaders, which will be a sub-committee within the Indiana Council on Problem Gambling.
The Hoosier Lottery first teamed up with Ivy Tech Community College in 2014 to design a free financial literacy online course which provides an understanding of how money fits into everyday life plus gives the knowledge needed to play lottery games positively. The four free courses range in length from 25 to 40 minutes each and cover a variety of topics to help participants make educated financial decisions, including how to read a credit report, make wise investments, plan a budget, as well as providing tips for buying a car, picking a mortgage lender, and choosing the right financial institution for individual needs.
"The course was designed to achieve a dual role," said Hoosier Lottery Executive Director Sarah M. Taylor. "Each short course navigates important money related topics to help you learn how to control your finances before they control you."
Course offerings include:
Tracking and Budgeting Your Money:  Learn the basics of keeping track of your money, creating a budget, and planning your finances.
Net Worth, Savings and Personal Credit:  Learn about how to determine your net worth, ways to save your money, and how loans and interest work.
Managing Consumer Credit and Debt:  Learn about consumer loans, paying off debt, calculating interest and managing consumer credit and debt.
Investing, Insurance and Retirement:  Learn about planning for retirement, preparing and investing plan and how insurance options can create financial stability.
Players can go to hoosierlottery.com to find resources about positive play, responsible gaming and financial literacy, including the Financial Literacy Course offerings and the new Play Calculator, a positive play tool designed to help players calculate how much they are spending while playing lottery games.
Additionally, the Hoosier Lottery's annual Corporate Social Responsibility Report provides up-to-date information on how the Hoosier Lottery is impacting players, businesses and the community.
Must be 18 or older to play. Please play responsibly. Problem Gambling Helpline: 1-800-994-8448.
ABOUT THE HOOSIER LOTTERY: For over 30 years, Hoosier Lottery distributions have benefited every county throughout Indiana. The Hoosier Lottery has contributed more than $6 billion to good causes, including $30 million to local police and firefighters' pensions and $30 million to the Teachers' Retirement Fund annually. To learn more about the Hoosier Lottery, visit hoosierlottery.com/givingback and follow on Facebook, Instagram and Twitter. Download Hoosier Lottery logos here.
###

Tags: