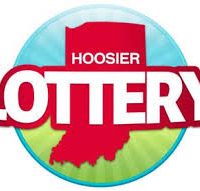 INDIANAPOLIS (March 1, 2021) — Problem Gambling Awareness Month, a March initiative led by the National Council on Problem Gambling (NCPG), is receiving visibility throughout Indiana. The Hoosier Lottery, recipients of the highest level of certification by the World Lottery Association for the promotion of responsible gaming and programming, is expanding awareness efforts to emphasize positive play.
This month, the Hoosier Lottery will launch a campaign to increase public awareness of how to keep play positive, including a Positive Play Quiz; create a Responsible Gaming Committee in collaboration with Indiana gaming industry leaders, which will be a sub-committee within the Indiana Council on Problem Gambling; and continue to promote responsible gaming through all product offerings.
The NCPG reports that an estimated two million adults in the US meet the criteria for severe gambling problems. The NCPG considers problem gambling to be all gambling behavior patterns that compromise, disrupt or damage personal, family or vocational pursuits. Individuals in a state of problem gambling may have aggravating circumstances such as alcohol or substance abuse, financial issues or depression.
Hoosier Lottery Executive Director Sarah M. Taylor stated: "At the Hoosier Lottery, we are committed to responsible gaming and strive to promote a positive playing experience. We want all our players to enjoy their experiences and that's why we promote positive play as our player-focused educational program. Positive play means enjoying the fun and entertainment of our games, understanding the odds, and setting time and money limits."
Problem Gambling Awareness Month messaging will be visible on Hoosier Lottery's advertising and digital promotions. Players will also have access to a new Positive Play Quiz on hoosierlottery.com to assess their behaviors and beliefs about playing the lottery, which emphasizes the positive play tools and resources available on the site.
Responsible Gaming Committee Being Launched
The Hoosier Lottery is announcing the creation of the Indiana Responsible Gaming Committee, a sub-committee of the Indiana Council on Problem Gambling.
Members who participate in the Responsible Gaming Committee—Indiana gaming operators from the lottery, casinos and sports books—will jointly benefit from a knowledge-sharing atmosphere where participants can strengthen internal responsible gaming programs, coordinate on major responsible gaming campaigns, and earn recognition for outstanding responsible gaming initiatives.
Indiana Council on Problem Gambling Executive Director Christina Gray said: "For years, the main focus in Indiana has been the awareness of problem gambling and the warning signs that someone may have a problem. While it has not been as emphasized, responsible gambling is just as important and has been around for many years. Responsible gambling offers the players the knowledge of the game and ways to play responsibly. This year the Hoosier Lottery will be putting together a committee, including the different legalized gaming groups, on responsible gambling. This committee will work together to spread the ways to gamble responsibly, thus enforcing gambling as a source of entertainment."
March commences a three-month advocacy effort for Hoosier Lottery with Problem Gambling Awareness Month in March, Financial Literacy in April, and Beneficiary Appreciation Month in May.
Players can go to hoosierlottery.com to find resources about positive play, responsible gaming and financial literacy. Multilingual helpline connections are available with online counselors. Additionally, the Hoosier Lottery's annual Corporate Social Responsibility Report provides up-to-date information on how the Hoosier Lottery is impacting players, businesses and the community.
Must be 18 or older to play. Please play responsibly. Problem Gambling Helpline: 1-800-994-8448.

ABOUT THE HOOSIER LOTTERY: For over 30 years, Hoosier Lottery distributions have benefited every county throughout Indiana. The Hoosier Lottery has contributed more than $6 billion to good causes, including $30 million to local police and firefighters' pensions and $30 million to the Teachers' Retirement Fund annually. To learn more about the Hoosier Lottery, visit hoosierlottery.com/givingback and follow on Facebook, Instagram and Twitter. Download Hoosier Lottery logos here.

ABOUT THE INDIANA COUNCIL ON PROBLEM GAMBLING: The ICPG, which is a local affiliate of the national organization, is a neutral entity that strives to promote education and awareness about the availability of gambling treatment services in Indiana through a variety of efforts. Visit indianaproblemgambling.org for more information.

Tags: