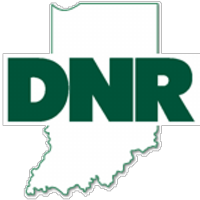 Steps have been made to speed up the operations, but safety restrictions regarding COVID-19 combined with high demand has resulted in wait times at Pokagon State Park's toboggan run averaging three to five hours.
The run is open Saturdays, 11 a.m. – 6 p.m., and Sundays, 11 a.m. – 5 p.m. With guests being turned away by 2:30 p.m. on most days, here are some tips to improve your customer experience:
If you're within an hour's drive, call the park at 

260-833-2012

 to check on wait times; if you live farther away, considering spending the night locally, either camping or staying at the park's Potawatomi Inn or another local hotel.

After entering the park, remember to social distance while in line waiting to complete advance registration, which opens at 10:30 a.m. Once 100 pre-registered guests enter the toboggan area, staff will then begin collecting names for the wait list.

Main Gate staff will advise you of the wait time as you enter the property.

If you return your rented toboggan within the one-hour rental period, you will receive a certificate for half-off the price of the first hour of a toboggan session for the 2021-22 season.
"We know how much our park guests love this winter experience, and we want to make sure their expectations are realistic given this year's required adaptations," said Ginger Murphy, Indiana State Parks deputy director for stewardship. "As you wait for a toboggan, there are great trails nearby for hiking and the nature center is open with hands-on activities and a great bird viewing window." 

Find a complete schedule of open dates and other toboggan information at tobogganrun.com. Call Pokagon State Park at 260-833-2012.

Make reservations at the Potawatomi Inn at IndianaInns.com or by calling 1-877-LODGES1.

Pokagon State Park (on.IN.gov/pokagon) is at 450 Lane 100 Lake James, Angola, 46703.

To view all DNR news releases, please see on.IN.gov/dnr.

-30-

Tags: