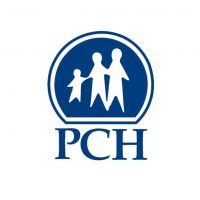 Flu season is just around the corner.  Putnam County Hospital completed their first drive thru flu clinic at Putnam Pediatrics and Internal Medicine, Family Medicine of Cloverdale, and North Putnam Family Healthcare on Saturday, September 19, 2020.  There is still time to schedule your drive up flu shot.   Putnam Pediatrics and Internal Medicine, Family Medicine of Cloverdale, and North Putnam Family Healthcare are offering three more days for community members to schedule their flu shot.  The clinics will be held on October 3, October 9 and October 24 for anyone wishing to receive the flu shot.  .  These vaccinations are by appointment only.  The schedule your appointment please call Putnam Pediatrics and Internal Medicine at 765.301.7400, Family Medicine of Cloverdale at 765.795.4242, or North Putnam Family Healthcare at 765.301.7679.
Dr. Ceciley Casselman of North Putnam Family Healthcare would like to remind the community on the importance of the vaccine.  "Vaccines are the best studied medicine ever developed.  They have prevented more deaths than all the antibiotics in the world.  I am more comfortable recommending immunizations than any other medication because the amount of research in and widespread use of vaccines bears evidence to them being incredibly safe.  No other medicine has been used on such a large number and wide range of people over decades giving us a great amount of data and proving their safety and efficacy.  Vaccines are continually monitored and like any medication, they can have side effects, but side effects are mostly minor and more severe side effects are very rare–much more rare than the risk of contracting the diseases that they prevent which can cause suffering at best and be deadly at worst.
Last year's flu season, there were 39-56 million illness and 24,000-62,000 deaths.  It was the worst flu season for children in a decade.  The flu makes you miserable.  It causes us to miss work and school.  It can be deadly."
Dr. Casselman went on to say "This year, with the ongoing COVID-19 pandemic, it is more important than ever to get your flu shot!  With the overlapping symptoms between the 2 viruses, we want to cut as much confusion as possible by decreasing risk of falling ill with influenza and keeping our clinics and the hospital as free of illness as possible!  That being said, if you develop symptoms, it is important to be evaluated.  It is true that many people still contract influenza despite getting the flu shot, but it oftentimes does prevent the flu and any decreased risk of contracting it helps! Also, even if you get the flu, vaccinated patients have lower risk of having severe disease.  Studies have shown less ICU admissions, shorter hospital stays, and lower risk of death in patients that got the flu and were vaccinated versus those that were not."
Dr. Casselman ended by saying, "Get your flu vaccine before the end of October, which is when flu season starts to pick up; immunity lasts about 6 months."
Putnam County Hospital; providing exceptional healthcare close to home.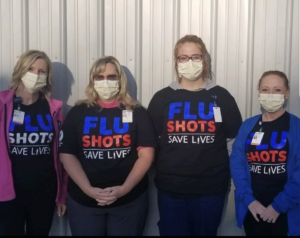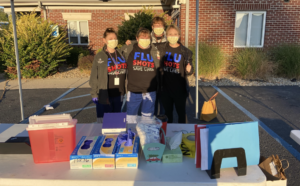 Tags: