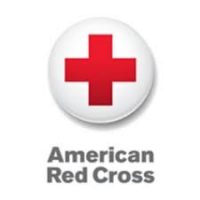 INDIANAPOLIS—In challenging times like these, staff and volunteers in an emergency preparedness and response organization like the American Red Cross often stretch beyond their usual job descriptions. It is no different for two executives in the organization—Rob Gauss, Greater Indianapolis board chair, and partner at the Indianapolis-based law firm, Ice Miller, LLP; and Chad Priest, CEO of the Indiana Region of the American Red Cross. The two Red Cross leaders recently committed to prepare for potential deployment to areas hardest hit by the recent massive disasters, such as Hurricane Laura, Hurricane Sally, and the historic wildfires out west.
Last week, the Indiana Region of the American Red Cross asked the public to consider undergoing fast-track training to deploy to a disaster site, given the dire needs of so many affected by these nonstop events. The Red Cross asked volunteers to be willing and able to:
Accept a two-week deployment;
Live in a communal space (i.e., a shelter); and
Work 12 hours per day, 6-7 days each week.
Priest and Gauss, as part of the Red Cross executive leadership team, have been involved in the planning for recruiting volunteers during this highly active disaster season; however, they decided they should "walk the walk" and go through the fast-tracked training and deployment process themselves.

"Rob and I think it's important to experience what we're asking the public to sign up for," said Priest. "And if we deploy, we'll do our best to make a difference for the many people suffering from these disasters—as our dedicated Red Cross volunteers and staff do every day."

Over the next few days, Priest and Gauss will complete the expedited disaster training program. Their training, much of it virtual due to the pandemic, includes the regular components of disaster training, such as sheltering and safety protocols in a COVID environment. They also will take "driver's ed" for an emergency response vehicle (ERV); if deployed, Priest and Gauss will drive one to a disaster site. Following training, they will be placed on call, ready to leave Indianapolis at a moment's notice. If deployed, they will record their journey and raise funds for those affected by the myriad disasters, in addition to conducting the usual activities of a Red Cross disaster action team member.

On Wednesday night, the Red Cross and our partners cared for nearly 24,000 people in emergency lodgings across seven states. In response to Hurricanes Laura and Sally, and the western wildfires, the Red Cross has served more than 1.2 million meals and snacks, and distributed nearly 190,000 relief items with the help of partners. All this suffering is compounded by the Covid-19 pandemic, which has not halted Red Cross operations, but has added another layer to the urgent volunteer needs.

To join the Red Cross mission and receive expedited training to provide essential services to those affected by this highly active disaster season, go to: www.redcross.org/volunteertoday or call (888) 684-1441.

About the Indiana Region of the American Red Cross: The Indiana Region serves 104 counties across Indiana, Ohio, Kentucky, and Illinois through its six chapter areas: Central, Northeast, Northwest, Southeast, Southwest, and Greater Indianapolis (Regional Headquarters). For more information on the Indiana Region: www.redcross.org/indiana. Follow the Indiana Region on Twitter at: @INRedCross, on Instagram at: @indianaredcross or www.facebook.com/INRedCross.

About the American Red Cross: The American Red Cross shelters, feeds and provides emotional support to victims of disasters; supplies about 40 percent of the nation's blood; teaches skills that save lives; provides international humanitarian aid; and supports military members and their families. The Red Cross is a not-for-profit organization that depends on volunteers and the generosity of the American public to perform its mission. For more information, please visit redcross.org or cruzrojaamericana.org, or visit us on Twitter at @RedCross.

Tags: