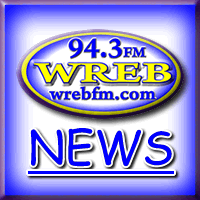 WHAT: Annual Carbon Jonah Fish Fry WHO: Van Buren Township Volunteer Fire Department  WHEN: September 19, 2020 TIME: 4 p.m. to 8 p.m. WHERE: 14650 N Poplar St, Carbon, IN 47837 COST: $10.00 Adult Meal – 3 pieces of fish, french fries, baked beans and coleslaw
$6.00 Kids Meal – 1 piece of fish OR ¼ lb. hotdog, french fries, baked beans and applesauce 
EVENT DETAILS:
Due to COVID-19 restrictions and prevention best practices, this year's event has been modified to include drive-through and carry-out options.

Desserts and cooked or frozen fish "by the piece" are also available for purchase.

Raffle tickets will be sold, with a top prize of $500.00 cash.

Van Buren Township Volunteer Fire Department is recruiting new and veteran volunteer firefighters, rescuers and EMS providers to serve the community. Eligible applicants must live within a 30-minute drive of Carbon or Harmony, be 18 years old, pass a background check and be able to provide a doctor's note stating you are physically able to participate.
Follow us on Facebook at Facebook.com/VanBurenFireDept and Twitter @VanBurenFire to learn more about upcoming events and information from Van Buren Township Volunteer Fire Department.

Tags: