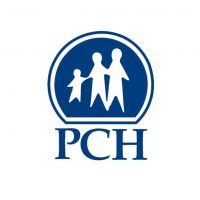 Greencastle, Indiana September marks World Sepsis Awareness month, dedicated to putting a spotlight on the third leading cause of death in the U.S. – sepsis.
Sepsis is the body's overwhelming and life-threating response to infection, which can lead to tissue damage, organ failure and death. Because sepsis can not only be treated, but prevented, thousands of lives can be saved each year by simply raising awareness of its symptoms. In 2014, Sepsis Alliance, the nation's leading nonprofit patient advocacy organization promoting awareness of sepsis, designated September as Sepsis Awareness Month to draw attention to this treatable condition that takes more than 258,000 lives each year in the U.S.
According to the Global Sepsis Alliance, sepsis is the leading cause of death following an infection, but with early detection and proper treatment, deadly consequences can be diminished. The following FAQ is according to the Centers for Disease Control and Prevention (CDC) and the Sepsis Alliance and aim to demystify the often misunderstood and unrecognized deadly complication to infection.
What is sepsis? Sepsis is the body's overwhelming and potentially life-threatening response to an infection. It can lead to tissue damage, organ failure, and even death.
What causes sepsis? Any type of infection, anywhere in the body, can cause sepsis.  According to a CDC evaluation, over 90% of adults and 70% of children who got sepsis had a health condition that may have put them at risk. This can include seemingly minor infections.
Four types of infections that are often linked with sepsis are:
Lungs (pneumonia)
Kidney (urinary tract infection)
Skin (new or worsening injury)
Abdomen/Gut
Who can get sepsis? Sepsis can affect any person of any age, from any type of infection, no matter how minor. While sepsis can affect anyone, you may be at a higher risk if you:
Are under age 1 or over age 65
Have a weakened immune system or chronic illness (diabetes, cancer, kidney, liver disease, splenectomy, dialysis, etc.)
Have a severe burn or wound
Have an indwelling catheter or intravenous (IV)
Recently had surgery or have been hospitalized
What are the signs or symptoms of sepsis? There is no single sign or symptom of sepsis. Because sepsis stems from infection, symptoms can include common infection signs such as diarrhea, vomiting, and sore throat. Additionally, symptoms can include any of the following:
Shivering, fever, feeling very cold
Extreme pain or feeling worse than ever
Pale or discolored skin
Sleepiness, difficulty waking up, confusion
I feel like I might die • Shortness of breath
If you have an infection along with any of these symptoms, you should seek medical treatment immediately.

Tags: