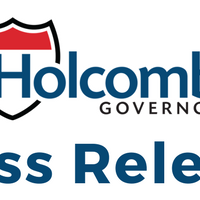 INDIANAPOLIS – Governor Eric J. Holcomb today announced he has selected private practitioner Leanna Weissman as the next member of the Indiana Court of Appeals. Weissman will replace Judge John Baker, who retired from the Indiana Court of Appeals in July after more than 30 years.
"Leanna Weissman is a legal scholar who will bring her keen intellect and wide range of expertise to the court," Gov. Holcomb said. "She is a dedicated practitioner with a deep commitment to her community and all Hoosiers. She will serve honorably and justly on to the Court of Appeals."
A significant amount of Weissman's career has been undertaking appellate work. She has filed more than 400 appeals on both civil and criminal issues, and argued before the Court of Appeals, the Indiana Supreme Court, and the U.S. Supreme Court, where she won.
Weissman, who was born, raised and currently resides in Dearborn County, is the first appointee from southeast Indiana to join the appellate court in more than two decades.
"I am humbled and honored to be appointed to the Court of Appeals," Weissman said. "I have a long history with this court and I am excited to continue to serve Hoosiers in my new role."
Vigo Superior Court Judge Lakshmi "Lucky" Reddy and private practitioner Lisa Garcia Reger were the other two finalists. This is only the second time all the finalists for an appellate court position were women.
In her private practice, Weissman has handled cases including criminal law, family law, and commercial and business law. She devotes numerous hours to pro bono cases. Following law school, Leanna clerked for Justice Robert D. Rucker who was then on the Court of Appeals. For several years, she served as a referee in Dearborn County Superior Court.
Weissman has been a member of the Indiana Supreme Court Disciplinary Commission since 2013. She also is an adjunct professor at Ivy Tech Community College in Lawrenceburg where she teaches four legal classes each semester. She previously served on the Indiana Criminal Justice Institute Board.
Beyond her extensive legal experience, Weissman is active in her community. She is a Life Member of the Girl Scouts and led a troop for 13 years. She has served as a mentor through Big Brothers Big Sisters and as a literacy tutor. She also created and led an internet outreach program for tweens. Additionally, Weissman is a certified aerobics instructor and offers free classes.
Weissman earned two bachelor's degrees at Indiana University, and a law degree at the IU McKinney School of Law.
A date for Weissman's robing ceremony will be determined by the Indiana Court of Appeals.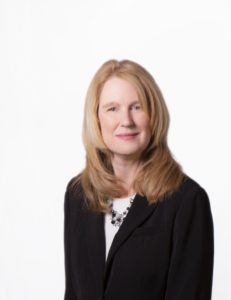 Tags: