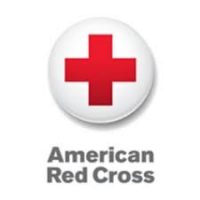 INDIANAPOLIS [August 26, 2020] — As Hurricane Laura heads toward the Gulf Coast this evening as forecasters predict this to become a dangerous Category 4 storm, the Indiana Region of the American Red Cross deployed six volunteers in preparation to shelter and support individuals and families across several states.
The Red Cross is ready for a large response effort across Louisiana and Texas with nearly 600 trained disaster workers helping support communities threatened by Hurricane Laura, and with pre-positioned shelter and relief supplies along the Gulf Coast. Additional workers are standing by if needed.
On Tuesday night, as many as 5,000 people were provided a safe place to stay in emergency lodgings, including shelters and, in some circumstances, hotels. The Red Cross is coordinating closely with multiple community partners and emergency officials to provide aid; Red Cross support for sheltering efforts may vary in each community, depending on local plans.
Guidance from the Centers for Disease Control and Prevention (CDC) and public health authorities will be followed, along with additional precautions, to help keep people safe. Some of these plans include face coverings, health screenings, and opening more shelters that will house fewer people than normal, so that social distancing protocols can be maintained.
"Though we are facing a pandemic, our volunteers answer the call to help those affected by Hurricane Laura," said Chad Priest, regional CEO of the Indiana Region of the American Red Cross. "The Red Cross stands ready to respond to any emergency and provide relief during this difficult time."
How you can help:
Visit redcross.org, call 800-RED-CROSS or text the word LAURAMARCO to 90999 to make a $10 donation. Donations enable the Red Cross to prepare for, respond to and help people recover from these disasters. This includes providing food, shelter, relief supplies, emotional support and other assistance. Ensure your donation helps people affected by hurricanes Laura and Marco by choosing that option on redcross.org/donate or 800-RED-CROSS.

Eligible blood donors in parts of the country unaffected by the storm are encouraged to give blood or platelets to help ensure a sufficient blood supply. Through our national inventory system, the Red Cross can move blood around the country to wherever and whenever it is needed most. 
About the Indiana Region of the American Red Cross: The Indiana Region serves 104 counties statewide through its six chapter areas: Central, Northeast, Northwest, Southeast, Southwest, and Greater Indianapolis (Regional Headquarters). For more information on the Indiana Region: www.redcross.org/indiana. Follow the Indiana Region on Twitter at: @INRedCross, on Instagram at: @indianaredcross or www.facebook.com/INRedCross.

About the American Red Cross: The American Red Cross shelters, feeds and provides emotional support to victims of disasters; supplies about 40 percent of the nation's blood; teaches skills that save lives; provides international humanitarian aid; and supports military members and their families. The Red Cross is a not-for-profit organization that depends on volunteers and the generosity of the American public to perform its mission. For more information, please visit redcross.org or cruzrojaamericana.org, or visit us on Twitter at @RedCross.

Tags: