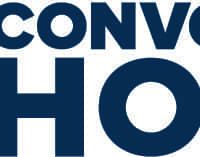 SPRINGFIELD, MO. — August 11, 2020 — Convoy of Hope will partner with local churches to spread kindness to the residents of Lafayette, Indiana on Saturday, August 29, 2020, at Tippecanoe Mall (in the former Sears parking lot), 2415 Sagamore Parkway S. The drive-thru distribution will take place from 11 a.m. to 1 p.m.
During the drive-thru event, Convoy of Hope and the Lafayette community will distribute free groceries and more while supplies last. Identification is not required to attend the event. Everyone is welcome. Masks are required for all volunteers, staff, and Guests of Honor.
In response to the COVID-19 pandemic, Convoy of Hope has distributed millions of meals to hundreds of hard-hit communities across the nation as part of its "Beyond 10 Million Meals" initiative. "This is a united act of compassion, where groups and businesses are more concerned about helping people than they are receiving credit or making an extra buck," said Hal Donaldson, Convoy of Hope president. "We're seeing compassion in action on a large scale."
Learn more about the event and join the kindness revolution by contacting Terry Gilbert at (765) 607-4770 or gilbert@rivercity.info.
---
About Convoy of Hope

Convoy of Hope is a faith-­based organization with a driving passion to feed the world. With a long history as an early responder in times of natural disasters, Convoy of Hope has been a Four Star Charity as recognized by Charity Navigator for 17 consecutive years. Convoy of Hope has served more than 130 million people since it was founded in 1994. For more information please visit convoyofhope.org.

Tags: