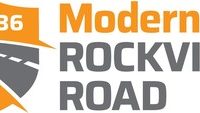 INDIANAPOLIS (Aug. 6, 2020) – The Modern Rockville Road project team recently asked the public to identify top priorities for the roadway. Respondents to the June questionnaire were asked about possible congestion and safety solutions.
Adding traffic capacity and maintaining pavement were top items identified. Click here to find a full summary of questionnaire responses.

The Indiana Department of Transportation launched the Modern Rockville Road project early this year to gather information about nearly three miles of U.S. 36 in Marion County from I-465 to Raceway Road. The June public involvement period built on responses from a previous questionnaire, which ranked traffic congestion and motorist safety as the top issues facing Rockville Road.
The public input will help identify next steps and inform the engineering phase of the project. The Project Team expects to outline possible improvements late this year, and additional input will be gathered from the public at that time. Depending on the improvements recommended, construction would begin no earlier than 2023.

The Modern Rockville Road project will highlight June questionnaire responses on its Facebook or Twitter pages. The public may also sign up for project updates by e-mail or text message at ModernRockville.com.

Tags: