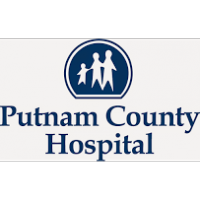 Optum Testing Sites still has multiple locations set up for testing.  Locations are available in Hendricks, Greene, Vigo and Marion Counties.  Please call 888-634-1116 to schedule an appointment to be tested.
Individuals may also refer them to the ISDH website at www.isdh.in.gov   Click on the testing site tab and it will list all testing sites in the state of Indiana by county.
It is imperative individuals take action to avoid COVID-19 to prevent its spread. A number of preventive steps include:
Wash your hands often with soap and water for at least 20 seconds. If soap and water are not available, use an alcohol-based hand sanitizer with at least 60% alcohol.
Don't touch your eyes, nose, or mouth, especially with unwashed hands.
Avoid close contact with people who are showing symptoms of illness.
Clean and disinfect frequently touched objects and surfaces.
Cover your cough or sneezes with a tissue or sneeze into your elbow.
Throw the tissue in the garbage and make sure to clean your hands afterwards.
Stay home when you are sick.
Wear face coverings in public when performing essential duties.
We are all in this together.
Putnam County is providing regular updates on COVID-19 to citizens as part of its effort to complement the daily updates from the Indiana State Dept. of Health. The updates can be accessed via www.coronavirus.in.gov.

To learn more about Putnam County's coordinated response to COVID-19, please visit the Putnam County Hospital at www.pchosp.org/covid-19-updates or the Putnam County Health Department at www.putnamhealthindiana.org.

Tags: