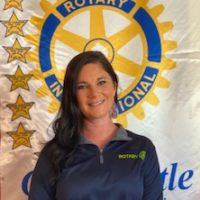 On Wednesday, June 3, 2020, the Greencastle Rotary Club inducted their 2020/2021 President, Brooke Trissel.  The yearly inductions usually take place at the Inn at DePauw, however, given the COVID 19 pandemic, the induction took place over a Zoom meeting.  Former President Jacqui Ellis, inducted Brooke Trissel, as she received the official presidential pin from her 7 year old Porter.  "It is an honor to be the Greencastle Rotary president and being able to share the experience with my son made it even more special. Brooke Trissel stated.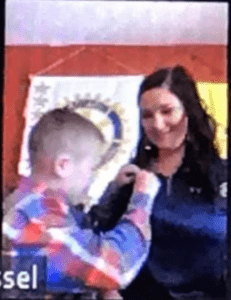 Rotary Opens Opportunities is the Rotary theme for the upcoming year and Trissel provided the group with information in regards to continuing to create relationships between Rotary and community organizations, as the common goal is to create a positive impact on the community.
Trissel has been a Rotarian since 2012.  She formally served as Public Relations Chair on the board of directors, worked on projects such as the Polio Wine and Chocolate Event, and other various events to represent Rotary.
If you are interested in learning more about Rotary or being a guest at a zoom or hopefully in person meeting, please contact the Greencastle Rotary Club via Facebook.  "I would love to invite anyone that has more interest in Rotary to please reach out to me.  Come and be my guest at a meeting or let's grab a coffee and chat about what a positive impact Rotary has had on me and our community." Trissel said.
Rotary Opens Opportunities; let Rotary open a new opportunity for you.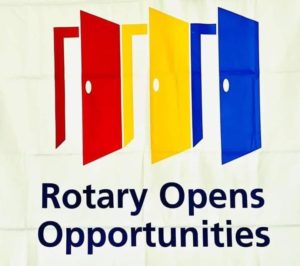 Tags: