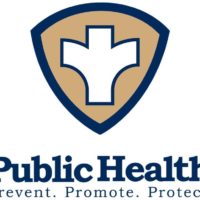 (Greencastle, Ind.) The Putnam County Health Dept. announced today the sixth death of a Putnam County resident from COVID-19. No further information about the individual will be released due to privacy laws.
Currently, there are 126 laboratory confirmed COVID-19 cases in Putnam County.
According to the Putnam County Health Dept.'s analysis as of today:
 75 people have recovered and are symptom-free
 43 people are recovering at home
 2 people are currently hospitalized at out of county facilities.
The 126 confirmed cases also may include positive cases at the state correctional facility located in Putnam County. To learn more, visit https://www.in.gov/idoc/3780.htm. This information also may be accessed via the Indiana State Department of Health or the Putnam County Health Department's websites.
The Putnam Co. Health Dept. also is reporting, that, as of today:
 No cases have been reported at a long-term care facility in the county
 OptumServe has tested 182 people at its Putnam County testing site since May 13
Additional updates include:
 Free testing is available from May 21-23 in Clay County. The Indiana State Dept. of
Health will host free drive-thru testing at Forest Park in Brazil from 9 a.m. – 6 p.m.
daily. You do not need an appointment, but please bring a photo ID.
 Call the Putnam County Hospital's COVID-19 hotline at (765) 301-7019 if you think you have symptoms. The hotline is staffed from 8 a.m. – 9 p.m., seven days a week. Hospital staff can direct you to the nearest testing site, to keep potential COVID-19 patients from spreading the virus in health care offices.
 OptumServe is offering FREE COVID-19 tests in Putnam County. OptumServe is testing high-risk Hoosiers showing symptoms of COVID-19 or in direct contact with someone who has the virus. Visit https://pchosp.org/testing-site-opens-may-13/ to learn who should be tested. Registration is required at https://lhi.care/covidtesting or (888)634-1116. Testing is available Monday through Friday through June 5.Please note that with the increase in testing, it's possible that the number of cases in the county will increase.
 You may hear from the State's contractor for contact tracing if you have come into
contact with an individual who tests positive at the OptumServe test site. Expanded
contact tracing is critical to stopping the spread of the virus into the community. Please
be alert for emails or text messages that come from a different area code. Don't ignore
these messages!
 The US Census is hiring and holding a virtual job fair tomorrow. Hundreds of temporary jobs with the U.S. Census Bureau are currently open. Participate in this free virtual job fair tomorrow and learn about the many available opportunities:
https://register.gotowebinar.com/register/3050798827669304336.
 Some Putnam County offices will be open Friday from 11 a.m. to 2 p.m. The schedule is at https://pchosp.org/government-offices/.
 You have until tomorrow to request an absentee ballot for the Primary Election. You
can request an absentee ballot by calling Voter Registration at 765-655-1538 or email
voterregistration.putnam@airhop.com. You also can visit
https://www.indianavoters.in.gov. To learn more about your options to vote, visit
https://pchosp.org/wp-content/uploads/2020/05/05-04-Primary-Election-Contentheather-gilbert-election-letterhead.pdf
 Bring a mask from home when out in public and wear it. Practice social distancing, too. Contact Putnam County's Masked Mommas if you need a mask. Our dedicated
community volunteers have made and distributed thousands of masks. Visit
https://www.facebook.com/Putnam-County-Mask-Mommas-Sew-Serve100134314992282/ for a mask.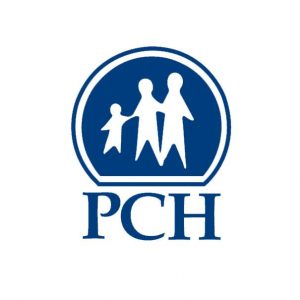 It is imperative individuals take action to avoid COVID-19 to prevent its spread. A number of preventive steps include:
 Wash your hands often with soap and water for at least 20 seconds. If soap and water      are not available, use an alcohol-based hand sanitizer with at least 60% alcohol.
 Don't touch your eyes, nose, or mouth, especially with unwashed hands.
 Avoid close contact with people who are showing symptoms of illness.
 Clean and disinfect frequently touched objects and surfaces.
 Cover your cough or sneezes with a tissue or sneeze into your elbow.
 Throw the tissue in the garbage and make sure to clean your hands afterwards.
 Stay home when you are sick.
 Wear face coverings in public when performing essential duties.
 We are all in this together.

Putnam County is providing regular updates on COVID-19 to citizens as part of its effort tomcomplement the daily updates from the Indiana State Dept. of Health. The updates can be accessed via www.coronavirus.in.gov.

To learn more about Putnam County's coordinated response to COVID-19, please visit the Putnam County Hospital at www.pchosp.org/covid-19-updates or the Putnam County Health Department at www.putnamhealthindiana.org.

Tags: