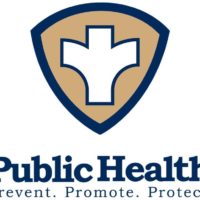 There are currently 90 confirmed cases of COVID-19 in Putnam County.
What do I need to know today?
 More COVID-19 testing is coming to Putnam County May 13. OptumServe will offer
FREE tests starting Wednesday to high-risk Hoosiers showing symptoms of COVID-19
or in direct contact with someone who has the virus. Visit  https://pchosp.org/testingsite-opens-may-13/ to learn who should be tested. Registration is required at https://lhi.care/covidtesting or (888) 634-1116. Testing is available Monday through Friday through June 5. Please note that with the increase in testing, it's possible that the number of cases in the county will increase.
 "If you think you have COVID-19 and are not critically ill, please visit the OptumServe
test site," said Dennis Weatherford, CEO of Putnam County Hospital. "These sites are
equipped to handle a large number of people in a controlled environment. It also keeps
individuals with COVID-19 away from the hospital, so we can continue treating patients
with other health conditions and performing the vital preventive care that many
individuals were unable to address in recent weeks."
 Some local businesses are re-opening this week, based on Governor Holcomb's Back on Track Roadmap. Before visiting your favorite local business, please call or visit their
website or social media feed to check their safety guidelines.
 According to Brian Cox, executive director of the Putnam County Chamber: "Local
businesses are ready and excited to start safely reopening. Businesses will be following
the CDC guidelines, along with OSHA guidelines in order to keep employees and
customers safe. The Putnam County Chamber has discussed reopening with many of our businesses and has found that the businesses are going above and beyond the base
guidelines. Our businesses are really happy to better help their clients as they do a safe
reopening. The Chamber asks that you support and are patient as businesses reopen. It is a learning experience for all of us."
 Bring a mask from home when out in public and wear it. Practice social distancing, too. Contact Putnam County's Masked Mommas if you need a mask. Our dedicated
community volunteers have made and distributed thousands of masks. Visit
https://www.facebook.com/Putnam-County-Mask-Mommas-Sew-Serve100134314992282/ for a mask.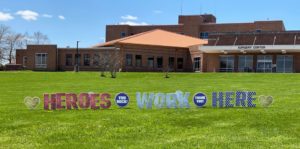  It's National Hospital Week. For more than 100 years, Putnam County Hospital has adhered to its mission to provide exceptional healthcare. Learn more about the hospital at https://pchosp.org/putnam-county-hospital-celebrates-national-hospital-week-may10-17/.

 Spring property tax installment is due TODAY. Putnam County Treasurer Kathy Minnick is sharing how you can pay your spring property tax installment. Visit
https://pchosp.org/government-offices/ for more information.

There are two websites you can visit for updated information:
 Putnam County Hospital at www.pchosp.org/covid-19-updates
 Putnam County Health Department at www.putnamhealthindiana.org
What else can I do right now? It is imperative individuals take action to avoid COVID-19 to prevent its spread. A number of preventive steps include:
 Wash your hands often with soap and water for at least 20 seconds. If soap and water are not available, use an alcohol-based hand sanitizer with at least 60% alcohol.
 Don't touch your eyes, nose, or mouth, especially with unwashed hands.
 Avoid close contact with people who are showing symptoms of illness.
 Clean and disinfect frequently touched objects and surfaces.
 Cover your cough or sneezes with a tissue or sneeze into your elbow.
 Throw the tissue in the garbage and make sure to clean your hands afterwards.
 Stay home when you are sick.
 Wear face coverings in public when performing essential duties.
 We are all in this together.

To learn more about Putnam County's coordinated response to COVID-19, please visit the Putnam County Hospital at www.pchosp.org/covid-19-updates or the Putnam County Health Department at www.putnamhealthindiana.org.

Tags: