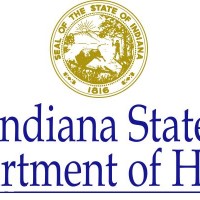 (Greencastle, Ind) The Putnam County Health Dept. (PCHD), along with the Putnam County EMA, is working with OptumServe and the Indiana State Department of Health (ISDH) to offer additional testing for COVID-19 in the county.
The testing site will open May 13 at the Putnam County Fairgrounds in the York Automotive Community Building. The site will be open daily from 8 a.m. to 8 p.m. Registration is required.
Residents can register for a test at either https://lhi.care/covidtesting or (888) 634-1116. Residents will not be charged for testing and insurance is not required. Citizens with private health insurance should bring that information with them to their appointment.
The testing site will close June 5, 2020.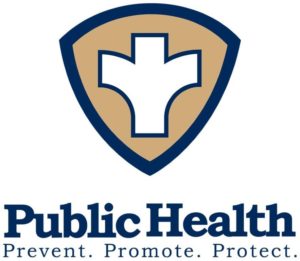 Who can get tested at this site? The ISDH and PCH are continuing to focus on testing our highest-risk Hoosiers to quickly provide results needed to protect the most vulnerable residents.

Those individuals include:
– Symptomatic healthcare workers (inpatient, outpatient, nursing home, and other longterm service facilities) and first responders who provide direct care to at-risk patients.
– Symptomatic long-term care facility staff who have direct contact with patients.
– Persons experiencing homelessness.
– Patients age 65 or older with symptoms consistent with COVID-19.
– Patients with underlying health conditions with symptoms of COVID-19, including lung or heart disease, or who are immunocompromised, obese or pregnant women.
– Individuals who are symptomatic for COVID-19
– Close contacts of confirmed COVID-19 positive patients when it is imperative that the
contact continues to work and/or have close contact with at risk populations.
What should I do if I think I need a test? If you think you have been exposed to COVID-19 and develop a fever and symptoms, such as cough or difficulty breathing, call your healthcare provider for medical advice. If you have a medical appointment, call your doctor's office or emergency department, and tell them you have or may have COVID-19. This will help the office protect themselves and other patients. You can also consult a healthcare provider through telehealth.
It is imperative individuals take action to avoid COVID-19 to prevent its spread. A number of preventive steps include:
 Wash your hands often with soap and water for at least 20 seconds. If soap and water are not available, use an alcohol-based hand sanitizer with at least 60% alcohol.
 Don't touch your eyes, nose, or mouth, especially with unwashed hands.
 Avoid close contact with people who are showing symptoms of illness.
 Clean and disinfect frequently touched objects and surfaces.
 Cover your cough or sneezes with a tissue or sneeze into your elbow.
 Throw the tissue in the garbage and make sure to clean your hands afterwards.
 Stay home when you are sick.
 Wear face coverings in public when performing essential duties.
 We are all in this together.

Putnam County is providing regular updates on COVID-19 to citizens as part of its effort to complement the daily updates from the Indiana State Dept. of Health. The updates can be accessed via www.coronavirus.in.gov.

Tags: