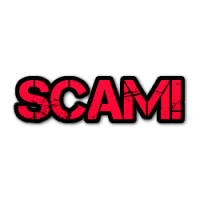 With Americans being asked to fill out the 2020 U.S. Census during a global pandemic, it has given scammers an opportunity to take advantage.
According to the BBB, the latest scam targets people who have still not received their coronavirus relief check.
Here's how it works:
A person will receive a message, either through text, email or a social media messenger. The message will try to explain that in order to receive your check, you have to complete the 2020 U.S. Census and ask to click the link. If you do, you could download malware onto your computer or phone, that will give scammers your usernames and passwords and other personal information.
The BBB says in other cases, the link will send you to a phony website that looks like the U.S. Census Bureau. You will then be asked to provide personal information, like your social security number and bank account number.
The U.S. Census Bureau will only send you emails if you signed up for them, and will never ask you to send personal info through an email. Also, make sure the website is an official website that ends in ".gov"
You can learn more about the scams at BBB.org/PhishingScam or BBB.org/Coronavirus.
network indiana