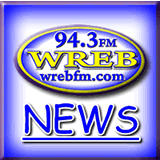 Indiana Buffalo Wild Wings® locations are proud to support our local heroes each day. During the COVID-19 pandemic, our dedicated nurses throughout the state are some of many essential workers who we are extremely grateful for. Nurse's Day is Wednesday, May 6th and there is no better time than now to give back to some of our amazing nurses.  As an appreciation to their hard work, participating Buffalo Wild Wings® sports bars will be donating randomly to nurses throughout their communities on May 6th.
Nurses Day started on May 6th, 1982 in the United States. Today, there are over 3 million nurses working in the United States. Over half of Registered Nurses can be found outside of hospitals, working in nursing homes or helping patients on home visits.
"We are happy to do our part to help support our nurses every single day. During these uncertain times, we must be there to support our community as our communities have always supported us" said Jon Grayeb, Director of Marketing.