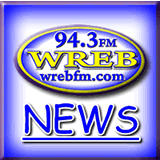 A group of local Parke County, Indiana citizens identifying themselves as #Masketeers4Christ have generously donated personal protective equipment (PPE) to the Rockville Correctional Facility (RCF).
Approximately 400 cloth face masks accompanied by buddy masks were presented to RCF on April 29th.  Buddy masks are plastic devices that hold the mask in place while relieving pressure on contact points near the wearer's ears.
The masks were all manufactured from materials donated by #Masketeers4Christ, and have a sewn-in adjustable nose bridge as well as an extra piece of fabric serving as an additional filter in the facial area.
#Masketeers4Christ volunteers are Parke County residents, Renee Crose, Amanda Griffin, Shelby Robertson, and Ashlie Wieck.  Mrs. Crose said, "We are so blessed to have been able to make masks & donate them to the RCF staff today!"
A famous Hoosier, President Abraham Lincoln once said, "Human action can be modified to some extent, but human nature cannot be changed."  These words are especially poignant  given the daily life challenges of the current global pandemic, and the willingness of groups like #Maskateers4Christ to step up to help their neighbors.
As widely reported, face masks have been in short supply for health professionals as well as for the public. IDOC began continues to manufacture face masks in prison facilities.  As of April 17, 2020 face masks have been supplied to each IDOC prison facility.  All 27,000 offenders and 6,000 employees have received a mask that was either made in a prison facility or was donated by caring businesses and citizens.