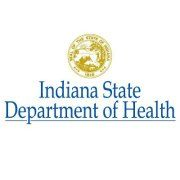 Another 583 Hoosiers have tested positive for coronavirus, the Indiana State Department of Health said Monday.
A total of 20,507 Hoosiers have now tested positive for the virus, out of over 113,297 people tested overall.
Putnam County now has 78 cases and 4 deaths.
Marion County has the most coronavirus cases, with 6,327.
A total of 1,151 Hoosiers have died from the virus, said ISDH.
More information about coronavirus is available at coronavirus.in.gov.
network indiana