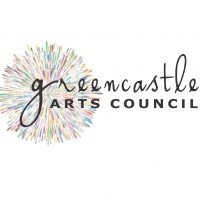 The Greencastle Arts Council, in collaboration with the Putnam County Museum, is pleased to announce LOCALITY: A Visual Arts Exhibition. This exhibit, which will be held at the Putnam County Museum, will be open to the public beginning June 27, 2020, and continue on display throughout the months of July and August. Circumstances permitting, a closing reception will be held August.
We would like to encourage and support the arts in our community by highlighting local 2-D and 3-D artists, both professional and amateur. Priority will be given to artists who live, work, or were born in Putnam County. Artists selected will compete for multiple awards totaling a minimum of $600 and for an Award-Winning Artist's interview that will be circulated through our quarterly newsletter and on other GAC and/or PCM communication platforms. The $25 Entry Fee will also be applied to a one-year Greencastle Arts Council individual membership in the artist's name valid from July 1st, 2020 to June 30th, 2021.
DEADLINE TO APPLY: May 20, 2020
Gmail users, click on the button below to apply using a Google Form.
Pay the $25 Entry Fee Below
Or, make a check out to Greencastle Arts Council, write "Entry Fee" in the memo line,
and mail to P.O. Box 631, Greencastle, IN 46135
Tags: