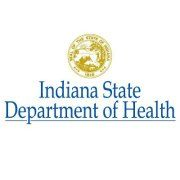 Another 815 Hoosiers have tested positive for coronavirus, the Indiana State Department of Health said Friday.
A total of 18,630 Hoosiers have now tested positive for the virus, out of over 99,639 people tested overall.
Putnam County has 71 confirmed cases now
Marion County has the most coronavirus cases, with 5,754.
A total of 1,062 Hoosiers have died from the virus, said ISDH.
More information about coronavirus is available at coronavirus.in.gov.