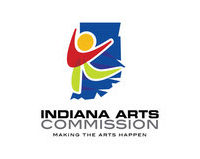 The COVID-19 public health crisis is impacting how we work in significant ways.  We know navigating the changes and restrictions will continue to be a challenge. As the state's proponent for the arts and their impact in our communities, we're bringing the arts community together to rally and support each other in statewide conference calls to share information, resources and best practices.
Updates on Housing, the Paycheck Protection Program (PPP) and Pandemic Unemployment Assistance
April 27, 2020 | 11:00 a.m. – 12:00 p.m eastern time
During the COVID-19 pandemic, our homes provide safety and shelter. That's why the Indiana Housing & Community Development Authority (IHCDA) is providing and gathering resources to keep Hoosiers from being displaced. In this webinar, we'll discuss available housing assistance programs, including mortgage and utility assistance as well as ways to find help with rent.
We'll also run through recent updates about the CARES Act that affect artists, creative businesses, and arts organizations.
Register for the webinar here.
Taking Care of Yourself During the Crisis
April 29, 2020 | 3:00 p.m. – 4:00 p.m eastern time
Staying safe and healthy goes beyond the physical. Our emotional and mental responses to this crisis are essential to our overall wellbeing. Join us as we host representatives from Indiana Family and Social Services Administration's (FSSA) Department of Mental Health and Addiction to discuss how to manage your stress and where to find more resources if you need additional help.

Tags: