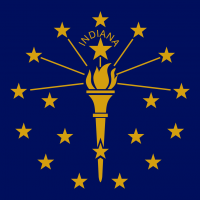 The state is getting a big shipment of medical supplies from FEMA and the Department of Health and Human Services.
Hospitals across Indiana will be getting a portion of 185,000 N95 respirators, 440,000 surgical masks, 87,000 face shields, 71,000 surgical gowns, and 348,000 gloves. It's to help hospitals and medical workers stay protected as they treat people with coronavirus.
"We leave no stone unturned to find resources around the world and around the country," said Vice-President Mike Pence. "We make sure as the coronavirus pandemic impacts individual areas that the healthcare workers, their families, and patients have what they need when they need it."
These kinds of medical supplies have been at a premium ever since the coronavirus took a foothold in Indiana and throughout the rest of the United States. Ventilators are the only thing in even shorter supply, so much so Pence said that unfortunately not every state will be getting ventilators. Indiana is one of those states.
Pence did say in Kansas Wednesday that the curve is flattening.
"We continue to see evidence of stabilization in some of the areas of the country of the most significant outbreak," Pence said. "This is evidence that the American people are putting into practice the social distancing guidelines for our nation."
Indiana still has yet to hit its peak according to several medical experts. The virus is still likely to top out in Indiana come the middle of next week. 203 Hoosiers have died from the virus. Nationwide, 12,754 Americans have died.
network indiana