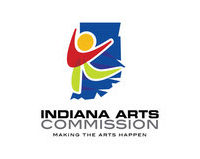 (Indianapolis, Indiana) The Indiana Arts Commission (IAC) announced today the beginning of  its grant review process which begins April 13, 2020.
"The grant review process will continue to be open and public, but in the wake of the public health crisis, all of this year's panels will be conducted online through video conferencing," said Lewis Ricci, IAC Executive Director.
Applicants may still monitor the grant review panels, but, as in years past, may not provide comments during the review process.
Programs with applications being reviewed include:
Arts Project Support (APS)
Arts Organization Support I* (AOS)
Individual Advancement Program
To view dates, times, and order in which applications will be reviewed, please click on the corresponding program link below. The link will also give you information needed to access the live panel.

Applications recommended for funding will be reviewed by the IAC's Programs, Grants and Services Committee on May 28, 2020 with final funding approval made by the full Commission at its June 12, 2020 Quarterly Business Meeting.

###

*As of March 24, 2020, Arts Organization Support I grantees who were approved through the panel process in fiscal year 2020 will be pre-approved for fiscal year 2021. Funding amounts will be determined after the paneling process is completed and the IAC's fiscal year 2021 budget is finalized.  

Tags: