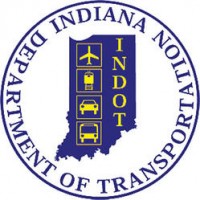 MONTGOMERY AND PUTNAM COUNTIES, Ind. – The Indiana Department of Transportation announces lane restrictions begin this week on the U.S. 136 bridge over Black Creek located between Montgomery Co. Rd. N. 275 W. and the west junction of Old Waynetown Road.

Next week, the contractor plans to move to the U.S. 231 Bridge over Black Creek, located just south of Montgomery Co. Rd. 550 North.

Traffic will be flagged around construction. Daytime lane restrictions will be in place during the duration of construction as crews work to patch, mill and place polymeric overlays on the bridge decks at various locations. Construction on these two bridges is scheduled to last through the end of April.

This project was awarded to HIS Contractors for $1.1 million and includes numerous bridge decks in Montgomery and Putnam Counties.  Work is scheduled to last through the end of October of this year.

INDOT reminds motorists to follow the posted work zone speed limit, use caution and consider worker safety when traveling through a construction zone.