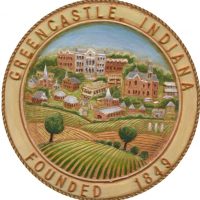 The Greencastle City Council is seeking candidates for the Greencastle Community Schools Board of Trustees.  The position is a four-year term.  The seat, currently filled by Brian Cox, will commence on July 1, 2020 and continue until June 30, 2024.
Applications can be obtained by calling Linda Huber at 765-848-1515 and also on the city's website at www.cityofgreencastle.com.  Completed applications are due at City Hall until noon Friday, May 8, 2020.    With City Hall currently closed due to the pandemic, the application includes instructions for submission via e-mail, drop box, or U.S. Mail.
In addition to providing name, address, telephone number and email address, the application asks that candidates submit a cover letter accompanied by two letters of recommendation.
Applicants are also asked to answer four questions posed by Council members:
— What are the greatest strengths you would bring as a member of the Greencastle Community School Corporation Board of Trustees?
— What goals would you pursue as a member of the Greencastle Community School Corporation Board of Trustees?
— What is the ideal relationship between the school corporation and the City of Greencastle?
— Is there anything else you would like to share with the members of the City Council about your qualifications for the position?
Candidate interviews with the City Council will be scheduled at a later date. Interested persons must reside within the city limits to be considered.  The appointment will be made at the regular meeting of the City Council on Thursday, June 11, 2020.
Candidates will be contacted regarding interview arrangements in mid-May.   Questions may be directed to Councilor Tylor Wade at twade@cityofgreencastle.com
The school board seat is one of two representing residents within the city limits of Greencastle on the appointed GCSC board.   Russell Harvey fills the other seat appointed by the City Council.