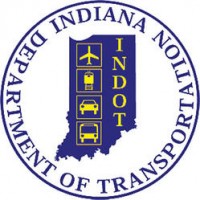 The Indiana Department of Transportation announces a patching project begins this week on U.S. 40 from Wabash Ave. in Terre Haute to just east of the S.R. 340 west junction and on State Road 159 from State Road 246 to just south of State Road 46.
The contractor will have one lane open in each direction on U.S. 40.  Overnight lane closures are possible to allow the concrete patches to cure.
The project on S. R. 159 will require lane closures in the area the contractor is working.  Motorists will be flagged around the construction.
Wabash Valley Asphalt was awarded the $3.2 million contract.  This project will patch areas along these roadways. This work is scheduled to be completed in late June.