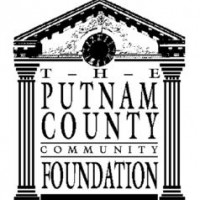 The Putnam County Community Foundation continues to monitor the COVID-19 pandemic and how it is impacting our community. To best serve Putnam County during this challenging time, the Community Foundation has determined its course of action outlined below.
Putnam County Relief Fund
The Putnam County Community Foundation is utilizing its Relief Fund to rapidly respond to the emerging and long-term needs created by the COVID-19 pandemic. The Relief Fund will enable the Community Foundation to quickly deploy resources to local nonprofits, agencies and charitable entities as they identify funding needed to service those directly impacted.
Because the Community Foundation is uniquely positioned to be able to respond quickly to the everchanging circumstances, the Board of Directors designated $50,000 for the Relief Fund. The Community Foundation is currently accepting donations to increase the assistance available through the fund. Donations are accepted online at www.pcfoundation.org or by mail. Please make checks payable to the Putnam County Community Foundation and note that your gift should be directed to the Putnam County Relief Fund. Checks should be mailed to 2 S Jackson Street, Greencastle, IN 46135.
Contact Dean Gambill for additional information about the Relief Fund at dgambill@pcfoundation.org or by phone at 765-653-4978.
Office closure – Staff working remotely
The Community Foundation staff continues to work remotely. All Community Foundation staff members are accessible by phone and email and will continue to provide the same array of services.