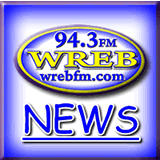 The Indiana Supreme Court has ordered new operational measures in response to COVID-19. Today, Governor Eric Holcomb announced a statewide "Directive for Hoosiers to Stay at Home" and among other things closed the Indiana State House to the general public. Indiana Chief Justice Loretta Rush supports the Executive Branch orders.
Chief Justice Rush explained, "We are balancing the health and well-being of our communities with the need to maintain essential court operations and to provide legal services to Hoosiers at this time. The Governor's Executive Orders take that balance into account. The Supreme Court is directing appropriate actions to provide guidance to the bench and the bar."
The Governor's orders are online and include certain exemptions to allow essential court operations. For example:
Paragraph 12 of EO 20-08 exempts judges, court personnel, and certain other judicial branch stakeholders—along with Essential Government Functions as determined by each governmental body—from the limitations of the order.
Paragraph 14(t) of EO 20-08 includes "legal services" within the category of Essential Businesses and Operations that are encouraged to remain open subject to the Order's Social Distancing Requirements.
All 92 counties have already submitted an Administrative Rule 17 petition which provides the framework for a trial court to put operational changes in place in the face of an emergency. Orders granting petitions remain in effect. Petitions not yet reviewed by the Supreme Court are a priority.

Today, the Supreme Court issued an order under Administrative Rule 17 in response to restricted access to its State House offices. All appellate filings must be made electronically or by mail unless specific authorization is granted. "The Supreme Court will also postpone its April oral arguments," Chief Justice Rush said. "Orders in those specific cases will be handed down." The Supreme Court is also tolling statutory and other deadlines to the extent local AR 17 orders do not already. Nothing, however, prohibits local courts from proceeding with any matter the courts—in conjunction with their county partners—deem essential or urgent.

A website—with guidance to courts and messages to staff—provides details on the Judicial Branch's response to COVID-19.

Tags: