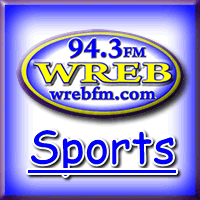 As of 12:00 PM ET, March 12, the IHSAA Boys Basketball State Tournament will continue with limited to no spectators.
Regional games will continue to be streamed at IHSAAtv.org and its affiliates, as well as previously approved broadcast stations. 
All approved broadcasters, including those who have already received approval, must send the names of their essential broadcast personnel to Jason Wille (copying Trey Brown) at the IHSAA immediately. Those stations who do not send their information to Jason will be denied access to the host site. The IHSAA will send final approval to each station prior to this Saturday's games.
Additionally, all station personnel MUST provide proof of affiliation with the organization they are representing upon entry to the event, or they will not be admitted at the discretion of the host site's athletic director.
Guidelines for the boys semi-states and state championship games have yet to be determined and will be announced at a later date.
For more information, please read the IHSAA's official news release regarding the Boys Basketball State Tournament.