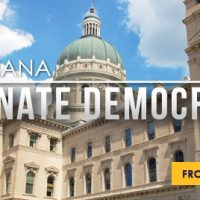 INDIANAPOLIS—On Tuesday, Senate Bill (SB) 383 authored by State Senator Greg Taylor (D-Indianapolis) was approved unanimously by the House of Representatives. The proposal requires Indiana's educational institutions to prepare an annual report for the state budget committee, outlining their progress in accomplishing goals set out by the Governor's Commission on Minority, Veteran and Women Business Enterprises for the use of these business enterprises as contractors. Sen. Taylor had the following response upon the passage of his bill:
"I'm pleased that this piece of legislation has successfully made its way through the legislature," Sen. Taylor said. "My SB 383 is one of the top priorities for the Indiana Black Legislative Caucus, and it's heartening that this proposal has received such overwhelming support in both the Senate and the House. Protecting the use of minority, veteran and women businesses is extremely important, and my legislation helps ensure the proper safeguards. Thanks to the support of my colleagues, my proposal has completed its last major hurdle and will soon be on its way to the governor's desk for his consideration."
###
Taylor represents Senate District 33 which includes portions of Wayne, Pike, Washington and Center townships in Marion County. For more information on Sen. Taylor, his legislative agenda or other State Senate business call 1-800-382-9467 or visit www.IN.gov/s33.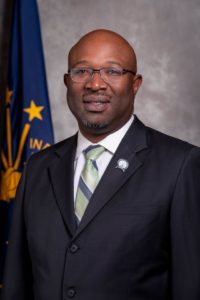 Tags: