On Friday, February 7, Putnam County Hospital hosted their 1st Annual Wear Red Breakfast at Almost Home in Greencastle.  National Wear Red Day is celebrated the first Friday in February each year.  The American Heart Association's signature women's initiative, Go Red for Women, is a comprehensive platform designed to increase women's heart health awareness and serve as a catalyst for change to improve the lives of women globally.
It's no longer just about wearing red; it's no longer just about sharing heart health facts. It's about all women making a commitment to stand together with Go Red and taking charge of their own heart health as well as the health of those they can't bear to live without.
The program began with Dr. Angela Brittsan speaking to the crowd of 80 women. Her presentation was flawless and she truly spoke from the heart.  Dr. Brittsan became emotional stating, "Advocate for your family and those that you love.  Encourage them to get checked.  The most important thing you can do is help those that you love make healthy choices."  Once this statement was made, there was not a dry eye in the house.  Following Dr. Brittsan was PCH Dietician Hannah Cline.  She gave several great examples of heart healthy eating.  Leaving the ladies with many great ideas on how to become healthier, even stating that dark chocolate and red wine is good for you, in moderation.
Closing the program were the co-managers of Putnam County Cardiac Rehab, Anne Wilkey and Nancy Kittle.  Nancy Kittle said, "Cardiac Rehab is an outpatient supervised exercise based therapy designed to improve your cardiovascular health."  She then went into detail on how Cardiac Rehab helps individuals and the different services that are offered within Putnam Cardiac Rehab.  They then gave a fun demonstration of different exercises that can be done to stay fit using an item in the swag bag that everyone was given for attending.  The group was asked to remove their red exercise band and follow along in exercises that can be done from both a standing and seated position.  It was both informative and fun.
The American Heart Association states that cardiovascular disease is the number one killer of women, causing 1 in 3 deaths each year. That's approximately one woman every minute! But it doesn't affect all women alike, and the warning signs for women aren't the same in men. What's more: These facts only begin to scratch the surface. There are several misconceptions about heart disease in women, and they could be putting you at risk. The American Heart Association's Go Red For Women movement advocates for more research and swifter action for women's heart health for this very reason. In this section, we'll arm you with the facts and dispel some myths – because the truth can no longer be ignored.
"It was absolutely incredible to see such a diverse group of women from our community come together and celebrate Go Red.  Putnam County Hospital is so fortunate to have Dr. Brittsan, Hannah, Anne, and Nancy as part of the PCH family.  Each one of them bring so much to the hospital.  It is extremely important that we continue to bring fun and new events to the community.  If we touched one person this morning, our event was successful," Said Director of Marketing and Community Relations, Brooke Trissel.  Trissel went on to thank Almost Home, Distinct Web Design, and Eitel's for their help in making the event a success.  "We are so fortunate to have such a supportive and amazing community.  From the venue, to the setup, the center pieces, and all of the amazing women in attendance, this is an amazing place to call home." Trissel concluded.
For more information on upcoming events go to www.pchosp.org.  Putnam County Hospital; providing exceptional healthcare close to home.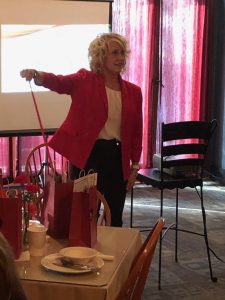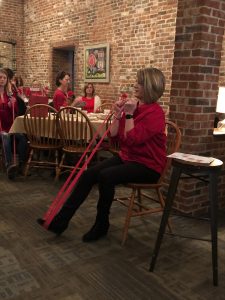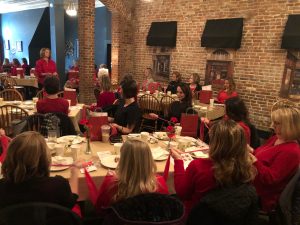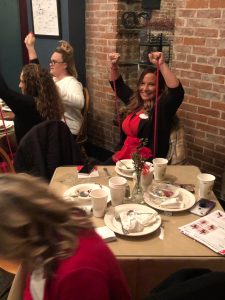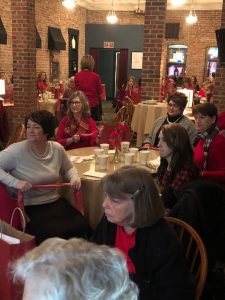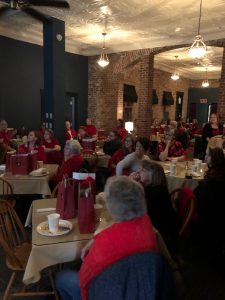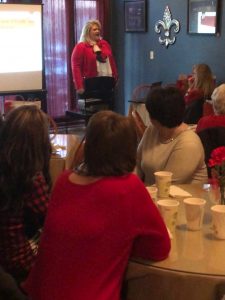 Tags: