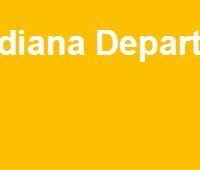 INDIANAPOLIS – The Indianapolis Department of Transportation is postponing a ramp closure this weekend in the North Split due to weather.
The repair work will be moved to the weekend of February 14-16.
I-70 WB to I-65 SB will be closed at the North Split from Friday, February 14 at 10 p.m. to Sunday, February 16 at 6 p.m.
Drivers can take the collector ramp to I-70 WB (exit 83A) during the ramp closure.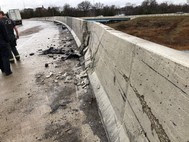 Crews will be repairing and replacing a barrier wall that was struck last month.

One lane of I-65 NB to I-65 WB in the North Split will be closed during repairs as well.

INDOT asks drivers to plan ahead and find another route if possible during the closure.

Don't drive distracted and watch for slowing traffic near the North Split this weekend.

This work is weather dependent. Please follow @INDOTEast on Twitter and INDOT East Central on Facebook for the latest updates.

Stay Informed
Motorists in East Central Indiana can monitor road closures, road conditions, and traffic alerts any time via:

Tags: