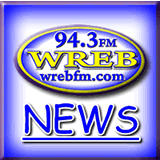 INDIANAPOLIS – Below is the schedule Governor Eric J. Holcomb will follow for his State of the State address today, beginning at 7 p.m. ET, January 14, 2020. This information is primarily of interest for broadcast entities planning to carry the event live. Broadcast information, including satellite coordinates, has been sent in a separate advisory. (Attached)
At 7:00.00, Lt. Governor Suzanne Crouch will gavel the chamber to order.
o   You will have 15 seconds for your open, pre-produced or other.
At 7:00.15, the doors to the chamber will be opened and the governor will be introduced by Lt. Governor Crouch: "Pursuant to Section 13 of Article 5 of the Indiana Constitution, the Indiana General Assembly is convened for the purpose of hearing a message from the Governor. [gavel] Ladies and Gentlemen of the House and Senate, distinguished guests, I have the high honor of introducing our governor, Eric J. Holcomb."
o   This will take 30-45 seconds.
At approximately 7:01, the governor will enter the back of the chamber. He will stop to greet legislators on his way to the podium and will hand copies of the speech to House Speaker Bosma, Senate President Pro Tem Bray, Lt. Governor Crouch, Leader GiaQuinta, House Speaker-Elect Huston, and Senator Lanane at the podium.
o   You will have about one minute of video backdrop for anchor/reporter opening remarks.
At about 7:02, the Governor will begin his address.
At the conclusion of his address, the Governor will exit down the center aisle. Lt. Governor Crouch will announce: "The joint convention is now adjourned."
With audience reaction, the speech is expected to conclude by the bottom of the hour.

Tags: