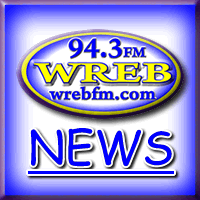 The U.S. government's road safety agency is sending a team to Indiana to investigate a fatal crash involving a Tesla.
On December 29, a Tesla crashed into a parked firetruck that was on the scene of another crash on I-70 near Terre Haute. The driver of the Tesla, 25-year-old Derrick Monet, was seriously injured. His wife, 23-year-old Jenna Monet, was killed.
Police ruled out drugs and alcohol as factors in the crash.
The National Highway Traffic Safety Administration will look to see if the Tesla's autopilot function was in use at the time of the crash.
It's not the only Tesla crash that the NHTSA is investigating. On the same day in California, a Tesla ran a red light and crashed into another car, killing two people. Also in December, a Tesla crashed into a cop car in Connecticut, but no one was hurt.