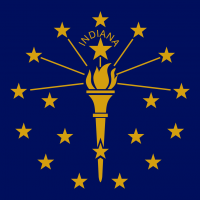 Today,  Lt. Governor Suzanne Crouch and the Indiana Office of Community and Rural Affairs announced that 21 rural Hoosier communities will receive more than $12.3 million in federal grant funding.
"I'm thrilled to kick off the new year by awarding these 21 rural communities with over $12 million in grant funding that will take them to even greater levels," said Lt. Governor Crouch. "This funding will support projects that are crucial to their continued economic development efforts, and will ultimately improve the quality of life for residents throughout the community."
The state of Indiana distributes Community Development Block Grant funds to rural communities to assist units of local government with various community projects such as: infrastructure improvement, downtown revitalization, public facilities and economic development.
The City of Martinsville is awarded $700,000 for drinking water system improvements to the supply and treatment plant as well as to the distribution system. The supply and treatment plant improvements will consist of drilling three new wells, renovating the interior of the existing treatment facility building and constructing a new facility. The distribution system improvements will consist of replacing approximately 11,200 linear feet of high priority water mains with approximately 80 isolation valves, 80 hydrants and replacing the Hacker Creek Booster Station with new electrical components.
The Town of Spencer is awarded $700,000 for sewer system improvements. The project will focus on the rehabilitation of the existing sewer mains and manholes with cured-in-place pipe lining and internal manhole coatings. Specifically, the cleaning, video measuring and removal of protruding laterals will be conducted and installation of approximately 8,400 linear feet of sewer mains as cured-in-place pipe will be performed. An internal manhole coating system will be added to rehabilitate the existing manholes and inflow dishes under manhole castings located in low lying and flood prone areas will be installed.