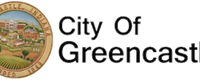 (Greencastle, Ind.)  The City of Greencastle is currently working with Republic Services to resolve several recycling issues.   Recently, Republic's recycling center has rejected a majority of loads from Greencastle due to contaminated or unacceptable items in the recycling toters.  Republic reviewed the contents of recycling toters in Greencastle and found many unacceptable items were routinely being placed in the toters.  As a result, Republic has been removing recycling toters that may contain items, such as trash, that are not recyclable.
After consultation with the city, Republic has agreed to pause removal of toters.   Residents who have recycling pick-up the week of January 13 will be delayed until January 27.   The delay will allow residents to check their toters for any materials that cannot be recycled.
Residents who have toters picked up the week of January 20 are asked to carefully review the materials included for recycling.
The City is currently working with Republic on a system to return toters to citizens that wish to continue their recycling efforts.
Recycling toters are not a second trash container and are to be used for acceptable items that can be recycled within Republic's system.   While participating in recycling efforts is voluntary, the service is included in the monthly trash removal fee whether one participates in recycling or not.
The current recycling environment has created the following rule of thumb, "when in doubt, throw it out," which means, place the item in your regular trash toter, not the recycling toter.
All materials placed in a recycling toter should be rinsed, clean, and should not be soiled so as to be unusable.   In many cases, an item may have a recycling mark but may not be able to be recycled in Republic's system.  On January 7, Republic provided new information on items that can be recycled as detailed below.  Please review this information carefully:
Newspapers, Colored and White Paper, Magazines, Catalogs, Junk Mail, Paper Bags & Phone Books.   Do not include shredded paper.
Lightweight Cardboard – such as cereal boxes.   Do not recycle wax or plastic coated cardboard food containers.
Corrugated Cardboard – please break down the boxes.   Do not recycle pizza boxes or other boxes that are contaminated with grease or food.
Glass Containers – empty and rinsed.
Aluminum, Steel and Tin Cans – Beverage, cat food, soup, coffee cans, food trays, clean aluminum foil, etc., empty and rinsed.
Plastic Containers:

Number 1 – PET or PETE including soda bottles, water bottles, cooking oil bottles, peanut butter jars and medicine containers.  No microwave trays.
Number 2 – HDPE including laundry and dish detergent containers, milk bottles, butter & margarine tubs, shampoo and conditioner bottles.
Number 5 – PP including yogurt tubs, orange prescription medicine containers and other food containers.
The following plastic items are NOT recyclable:
Number 2 – HDPE grocery bags, plastic bags, bubble wrap, and plastic films.
Number 3 – All PVC including some containers, shower curtains or plastic films.
Number 4 – LDPE including CD and DVD cases, liquid and food containers, grocery bags, plastic bags, and plastic films.
Number 6 – Styrofoam/PS including hard plastic cups, hard plastic containers, disposable cutlery and all Styrofoam/foam containers and cups – is not recyclable at this time – place in your regular trash.
Number 7 – OTHER including clear polycarbonate water bottles.
In addition to the plastic items listed above, the following items are UNACCEPTABLE, cannot be recycled, and should be placed in your regular trash:
Items bagged in a plastic bag.
Items smaller than the size of a credit card.
Cardboard Milk and Juice Cartons and other Aseptic Cartons such as juice boxes, soy milk, and soup cartons.
Yard waste should not be placed in your recycling bin.
Styrofoam containers including packing materials, packing peanuts, cups, clamshell food containers, meat trays, egg trays and other items.  Any foam type of item with a Number 6 recycling number.
Pizza boxes that contain any food or grease residue.
Food or Any Liquids.
Diapers.
Clothing/Textiles.
Any plastic film including plastic grocery bags, food bags, dry cleaning bags, bubble wrap, Saran Wrap, etc.   Plastic grocery bags can be recycled at Kroger and Wal-Mart.
Plastics containers with Numbers 3, 4, 6, and 7.
Mirrors, window or auto glass, light bulbs, LEDs, and ceramics.
Oil or antifreeze containers.
Wax coated cardboard food boxes.
Coat hangers or other metal non-food items.
Paint Cans – Oil based paint can be taken to Tox-Away Days.
Aerosol Cans.
Medical Waste/Sharps – Needles and syringes.
Electronics can be taken to Tox-Away Days.
Tires can be taken to Tox-Away Days.
Large plastic toys – although the toy may have a recycling symbol, the sorting equipment cannot handle large items.
Fluorescent light bulbs can be taken to Tox-Away Days.
Any acceptable material that is no longer acceptable due to its coming in contact with or being contaminated by unacceptable material.
Please note that the following items can be taken to local Tox-Away Days:
Paint Cans – Oil based paint
Electronics
Tires
Fluorescent tubes and light bulbs
Tags: