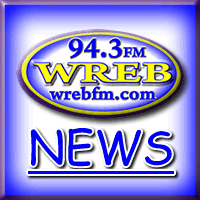 On Saturday, December 14, the Greencastle Rotary Club and Putnam County Hospital partnered for their First Annual Cookies and Canvas.  The event was held in the classrooms on the third floor at the hospital.  Families were invited into enjoy a hot chocolate bar and cookies to kick off the day.  The hot chocolate bar really hit the spot on a cold day.  It was complete with three types of whipped cream, candy canes, sprinkles, and more.  While enjoying their hot cocoa and cookies the kids were able to sit with Santa Claus and have pictures taken.

Local resident, Trista Dilley, then lead the group of "artists" in a painting of a loveable little penguin complete with a scarf and ear muffs.  During the painting portion there was a wrapping station set up where parents could have some of their Christmas gifts wrapped by volunteers while they spent times with their kids and grandkids.  Rotarians Brooke Trissel, Jacqui Ellis, Ginger Scott, and Jill Stott were all in attendance and helped organize the fantastic afternoon.

"We are very fortunate as a community to have so many organizations and individuals willing to give back, to create fun events, and help families make memories that will last a lifetime.  It was a very successful event and I am already looking forward to planning one for next year.  A huge thank you to my good friend Trista Dilley for taking the time to teach the class, to PCH for allowing the space to be used, and to my fellow Rotarians for supporting such a fun event," said Rotary President Elect and PCH Marketing Director, Brooke  Trissel.   Funds raised at the cookies and canvas event will be used for the 2020/2021 Rotary project.  The focus of this project will go towards the YMCA project.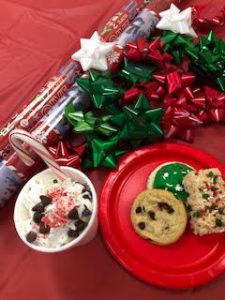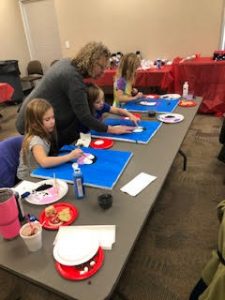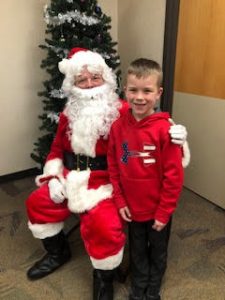 Tags: