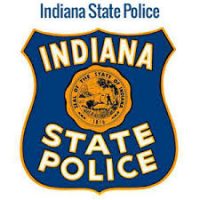 Sullivan County – November 27, 2019, at approximately 7:11 p.m., Sullivan County 911 Dispatch Center received an emergency call in reference to a trailer fire.
The preliminary investigation by Trooper Brad Miller of the Putnamville State Police Post indicates that emergency personnel responded to a trailer fire on the east side of Dugger, off of State Road 54.  Upon their arrival, they discovered a trailer fully engulfed in flames.  The Union Volunteer Fire Department worked diligently to put out the fire.  Once the fire was extinguished, a body was discovered in the trailer.  Initial investigation indicates there were no signs of foul play.
The identity of the body cannot be released at this time, pending positive identification.
An autopsy has been scheduled for 10:00 a.m. on Friday, November 29, 2019, at Terre Haute Regional Hospital.
Assisting Agencies: Sullivan County Coroner's Office, Indiana State Fire Marshal and Union Volunteer Fire Department.
-30-
AMES
Photo:
Tags: