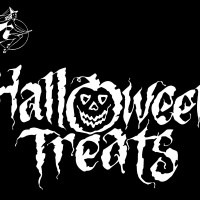 As of about 9 am this morning, here are the updates to Putnam County's Halloween activities taking place this evening or moved to another night, due to the anticipated inclement weather:
 Main Street Greencastle's Downtown Trick or Treat has been moved to the Inn at DePauw's Conference Rooms from 4 to 6 pm- set up can begin at 3 pm.  For questions contact mike@goputnam.com.
Halloween Party at the Putnam County Public Library – 4:00 pm to 6:00 pm Please join the Library for their  annual Halloween Party! Wear a costume, observe some spooky science, and grab a book and some treats! All ages.
SMX|Staffmanagement- Meet & Greet Pikachu – 4:30 pm to 5:30 pm
After you Trick or Treat Downtown. Bring your little ones to the Elks Lodge in Greencastle to meet and greet Pikachu. Food provided!
Brought to you by SMX|Staffmanagment & Daphne the Balloon Girl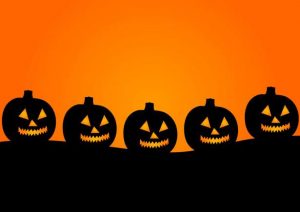 Greencastle American Legion 58,1401 Indianapolis Road will have Trunk n Treat inside the Legion from 5 to 8 pm.

The Greencastle VFW 1550 located at 819 South Jackson St, is hosting a kids Halloween Party on Thursday, Oct 31 from 6 to 9 pm.

Autumn Glen  will have a safe Trick or Treating Environment at our community on October 31 from 5 to 7.  There will be snacks, an activity for the kids to do, and a lot of candy!  

Asbury Towers will have Trick or Treating from 4 to 6 pm.

The Bainbridge Community Building will be open for those wishing to hand out treats and for trick or treaters. 6-8 p.m.  Residents are encouraged to bring their candy to the community building to pass it out.

Haunted Trail at Cloverdale American Legion post 281 was set to be open from 5 to 9 PM tonight however, due to inclement weather, this may change, Trunk or treat will also occur on October 31st in the Legion Parking Lot.

Cloverdale Township Fire Department will be checking candy tonight from 5:30-9:00 and they will  also  have Popcorn, lemonade, orange drink and candy for everyone that stops by. Make sure to stop by the Fire Station.

Town of Roachdale Trick or Treat has been moved to SATURDAY from 6-8. If you have any questions please contact me at 765-301-0101.

Cloverdale United Methodist Church off of Burma Road in Cloverdale will move their trunk or treat activities inside from 6 to 8 pm.

1st Baptist Church of Greencastle 404 Judson Drive, will have indoor trick or treating from 6 to 7:30 tonight.

Tags: