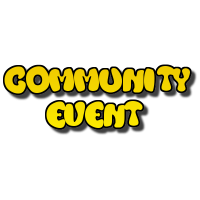 Halloween is just around the corner and there is something for everyone.
October 26, 2019
Not so scary Halloween Pictures – 2:00 pm to 4:00 pm
We will be doing Halloween pictures with the mice dressed up in their Halloween costumes on our green screen at the Spencer VFW. Please don't wear green. We encourage you to dress up but you don't have to. ONLY $5 for each 4×6 print! If you plan to pay with a card it will be $7 each print. This event is 2:00 pm to 4:00 pm.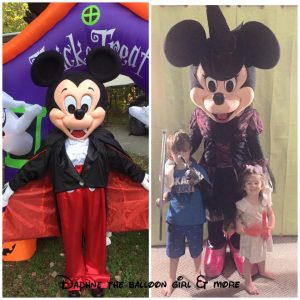 October 27, 2019
Greencastle Christian Church Trunk or Treat – 4:00 pm to 6:00 pm
Decorated trunks with candy, DJ and dancing, FREE hot dog meal, prize drawings, and face painting! Join us for this fun, safe, family-friendly event! This event is 4:00 pm to 6:00 pm.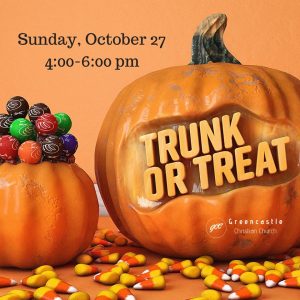 October 28, 2019
Toddler and Baby Halloween Playtime by Alpha Company Tumbling and Cheer – 10:00 am to 11:00 am
Get a jump start on Halloween (and extra use out of that Halloween costume)! Bring your little ones dressed in their costume for some parent led playtime around the gym! Let them climb, roll, jump, explore, and socialize!
Cost is $10 per family (cash only)
Please no shoes (just socks or bare feet)
Each child will receive a small gift bag!
Don't forget to RSVP!
October 31, 2019
Trick or Treat Downtown – 4:00 pm to 6:00 pm
Celebrate Halloween downtown on Indiana St!
Come play fall themed games, take a photo in the scary photo booth and get your fill of candy! Local businesses come together with police, fire, and emergency personnel to start the night off right.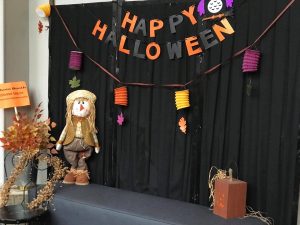 Halloween Party at the Putnam County Public Library – 4:00 pm to 6:00 pm
Please join us for our annual Halloween Party! Wear a costume, observe some spooky science, and grab a book and some treats! All ages.
Books generously donated by the Friends of the Library.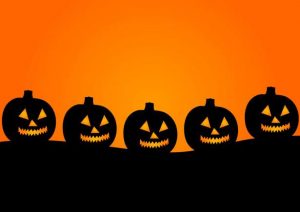 SMX|Staffmanagement- Meet & Greet Pikachu – 4:30 pm to 5:30 pm
After you Trick or Treat Downtown. Bring your little ones to the Elks Lodge in Greencastle to meet and greet Pikachu. Food provided!
Brought to you by SMX|Staffmanagment & Daphne the Balloon Girl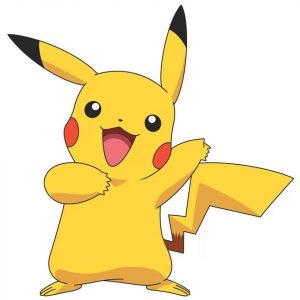 RE/MAX Cornerstone Halloween Coloring Contest – 4:00 pm to 6:30 pm
Color the picture in link and be creative. There will be one winner from each age group. 5-6 years, 7-8 years & 9-10 years. All winners will be displayed at 2 N. Jackson Street, Greencastle, IN 46135 on Halloween night. Don't delay – get your picture in as soon as possible – deadline is October 25, 2019 but we will feature them all in our office windows all month long.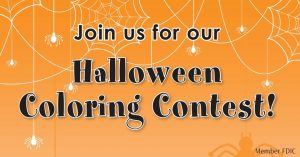 Trick or Treating around town will be 6:00 pm to 8:00 pm.  Be sure you mark your calendars and have a fun and safe Halloween!

Tags: