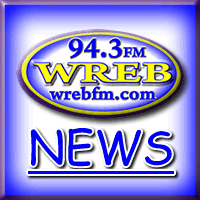 INDIANAPOLIS, IN – More than 1,400 economic developers are gathering next week in Indianapolis, IN for the profession's largest annual gathering, the 2019 IEDC Annual Conference. Hosted by the International Economic Development Council (IEDC), the leading international association for professional economic developers, the 2019 Annual Conference will be held from October 13 to October 16 at the Indiana Convention Center and JW Marriott hotel.
The IEDC Annual Conference is the largest gathering of economic development professionals, partners and stakeholders in the world. The 2019 conference theme, Driving Growth: The Race for Talent, Innovation, and Place, will explore the intersections between workforce development, economic clusters, and opportunity zones as key economic development topics happening in every community.
The program features more than a dozen distinguished keynote speakers from around the world, over 50 interactive sessions led by industry experts, networking events, and educational tours. It is the only yearly event which draws from the global community of professionals in economic development—all who come to access new tools for advancing their jobs agenda, share best practices, and network.
Featured keynote speakers include:
Cynthia Bowen, Immediate Past President, American Planning Association
Alejandra Castillo, CEO, YWCA
Amy Clickner, CEO, Lake Superior Community Partnership
The Hon. John Fleming, Assistant Secretary of Commerce for Economic Development, U.S. Department of Commerce
Todd Grene, CEcD, Executive Director, Atlanta University Center Consortium
Anne Hazlett, Senior Advisor, White House Office of National Drug Control Policy
The Hon. Eric Holcomb, Governor of Indiana
Maurice A. Jones, President & CEOM Local Initiative Support Corporation
Tom Kucharski, CEcD, President & CEO, Invest Buffalo Niagara
Tracye McDaniel, President, TIP Strategies, Inc.
Kenny McDonald, Chief Economic Officer, One Columbus
Dr. Ray Perryman, President & CEO, The Perryman Group
Jonas Peterson, President & CEO, Las Vegas Global Economic Alliance
Craig Richard, CEcD, FM, President & CEO, Tampa Hillsborough Economic Development Corporation
Dr. Anne-Marie Slaughter, President & CEO, New America
Ian Steff, Deputy Assistant Secretary for Manufacturing performing the non-exclusive functions and duties of the Assistant Secretary for Global Markets and Director General of the United States and Foreign Commercial Service, U.S. Department of Commerce
"There's no better destination to host IEDC's signature annual event than Indianapolis, the crossroads of America," said IEDC President & CEO Jeffrey A. Finkle. "Indianapolis exemplifies the best of what collaboration between economic developers, government, private industry, and institutions can yield, creating one of the U.S.'s most vibrant economies. We are grateful to our partners in Indianapolis and across Indiana for working diligently over the past 18 months to bring economic development's preeminent event to life in Indy."

For more information on keynote speakers and other conference programs, visit the 2019 IEDC Annual Conference website.

Access to the IEDC Annual Conference is open to all accredited media. IEDC staff will be available to coordinate interviews onsite. Press kits and media badges are available at the registration booth.

Tags: