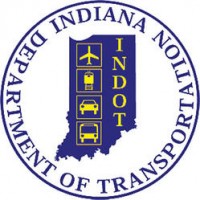 MONTGOMERY COUNTY, Ind. – The Indiana Department of Transportation announces State Road 25 will close Monday, October 7 on the south end of Wingate. The closure will last through Friday, October 11.
Our INDOT maintenance crews will be improving the intersection of S.R. 25 and Wabash St. in Wingate. The plan is to resurface the intersection, add pavement tapers within our existing right-of-way, relocate the stop signs and stop bars to better facilitate truck movements through the area.
INDOT reminds motorists to use caution and consider worker safety when driving through a construction zone.