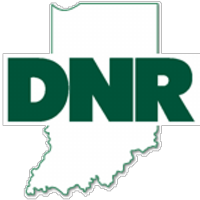 National Public Lands Day, Sept. 28, is the nation's largest single-day volunteer effort for public lands.
To encourage volunteerism, the Indiana Department of Transportation has partnered with State Parks so its employees have a place to volunteer as part of the INDOT Cares initiative. Agency employees will volunteer their time to help maintain trails, paint structures, clean lakes, and help with various other projects.
"Volunteering is a great team-building activity for businesses and organizations," said Jody Heaston, state parks volunteer coordinator. "The state parks are thankful INDOT chose us as a place to volunteer. With a large group of people, we will get a lot of much-needed work accomplished."
"Through our INDOT Cares program, our team strives to make a positive impact in the communities in which we live and work," said INDOT Commissioner Joe McGuinness. "One of the most meaningful ways we can make a difference is through completing projects in Indiana's beautiful state parks."
State Parks properties participating with INDOT Cares include Chain O'Lakes, Turkey Run, Prophetstown, Fort Harrison, Potato Creek, and Clifty Falls state parks, and Patoka Lake.
In 2018, more than 100 INDOT employees volunteered their time for National Public Lands Day. Employees removed invasive plants, picked up litter, cleaned and widened trails, pulled weeds, painted signs, and repaired erosion.
To find a National Public Lands Day event near you, go to calendar.dnr.IN.gov and look on Sept. 28.