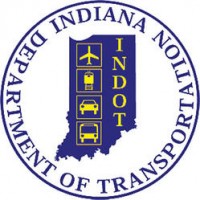 PUTNAM COUNTY, Ind. – The Indiana Department of Transportation announces a thin deck overlay project will begin on U.S. 231 on two bridges on or after Monday, September 23. One bridge is located nearly three fourths of one mile south of U.S. 36 over Owl Creek and the other is located nearly three miles north of U.S. 36 over Ramp Creek.  Motorists will be flagged around the single lane closures that have both projects running simultaneously.
Work is scheduled to last through October 18. HIS Constructors Inc. was awarded this contract for $1.1 million. The work includes several other bridges in Hendricks, Montgomery and Putnam Counties.
INDOT reminds motorists to follow the posted work zone speed limit, use caution and consider worker safety when traveling through a construction zone.